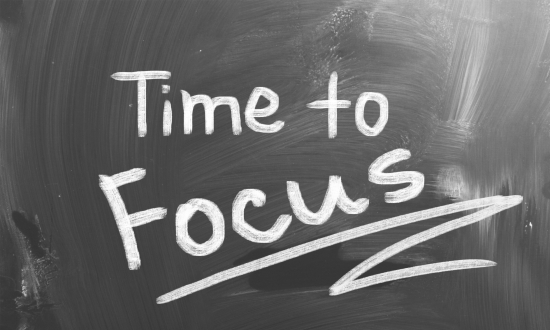 There are many things in life that are beyond our control. However, it is possible to take responsibility for our own states of mind – and to change them for the better … Meditation is a means of transforming the mind. Via thebuddhistcentre.com
If you've been searching for meditation advice online, you'll notice one thing is very consistent: most will say that as long as you're meditating every day, it doesn't matter what time you choose.
Except that it does.
You might be struggling with meditation because you've chosen the wrong time to meditate.
What is the best time for meditation? There are some specific times that are better than others.
Choosing one of these specific times should be based on what you hope to accomplish from meditation in the first place.
Here are the 4 best times to meditate and the benefits that they can provide.
#1. Early in the morning
When you first wake up in the morning is an awesome time to initiate meditation.
We often think of meditation as a relaxation and stress reduction exercise, but it is more than that.
At night, you're often trying to fall asleep. With an early morning meditation, you're literally telling your mind that it is time to be "falling awake."
Meditation in the early morning also tends to get your day started off right.
Ever notice how oversleeping by just 5-10 minutes can throw off your entire day? By committing to meditation before breakfast, you can get your routine to set the tone for your day right away.
It can be difficult to hear the alarm, roll out of bed, and instantly start meditation.
It is important to find easy ways to meditate in this early hours, especially if  you're first getting started.
One of the easiest things to do is to just stay in bed. Don't attempt to get yourself into the lotus position. Just stay where you are in bed and when you're fully awake, begin to meditate.
How long do you have to meditate in the early morning?
This depends on the structure of your day.
If you can meditate for 20 minutes, then do so.
You can also break up your meditation time into two blocks of 10 minutes if need be, putting the second 10 minute block into one of the other time blocks.
Even if you can only spare 5 minutes, use them to meditate. It can make a profound difference in how you see your day.
#2. On your lunch break 
Sometimes people have a better experience meditating in the middle of their day.
A lunch meditation session can help you counter the stress that was experienced during the first part of the day while preparing the mind to be alert and ready for more problems later in the afternoon.
It breaks up the day into manageable sections that naturally create less stress.
If you have a 60 minute lunch break, then you can easily take 20 minutes to meditate and still have time to eat.
If you have a 30 minute break, then consider a 15-20 minute meditation session and use a later mid-afternoon break for your meal.
The benefit of this meditation time is that the structure helps your thoughts be able to form into creative centers during the fatigue that always hits around 3pm [or an equivalent time if you work alternative shifts].
During the last 60-90 minutes of work, it can be very difficult to complete tasks.
Meditating before this period of fatigue can give you healthy mental energies to get you through without caffeine or unhealthy snacks.
But I have trouble creating a quiet environment to meditate at work. This is where the benefit of brainwave entrainment products can really shine through.
Put on some headphones and the world will disappear. Brainwave entrainment also encourages the mind to tune itself to certain frequencies so that specific results can be achieved.
#3. When you first get home 
Structure is important. We can better manage our time, thoughts, and feelings when we have the right structure in place.
For those who struggle to keep their personal and professional life separated from each other, meditating right after getting home can help provide the structure that is needed to make this happen. 
What is the best time for meditation in this circumstance? Get in the house, grab something to eat or drink if needed, and then give yourself time to create that separation.
For those who only have 10 minutes at the beginning of their day to meditate, another 10 minute meditation session at this time can provide some tremendous benefits. 
The struggle at this time period is that the mind is still quite active from the professional responsibilities demanded of it throughout the day.
It can be difficult to get the mind to become still. Acknowledge the thoughts and emotions that come by and set them aside if you can for later processing.
Be present in that moment and search for its perfection.
#4. The moment you have a lot of stress 
Meditation is a good proactive method of handling stress, but it can be an excellent reactive method as well.
If you are feeling completely stressed out and you're ready to snap, then use meditation as a coping skill.
Take a walk and still the mind.
Find a quiet corner and focus on a single point.
Make a conscious choice to do something with the various ways to meditate that exist and you'll free yourself from the traps stress can leave for you every day. 
What is unique about this type of meditation is that you can do it at any time of day for any length of time. If you need 2 minutes to compose yourself, then do a "mini meditation" during that time.
The effects will accumulate, especially if you're regularly meditating for 15-20 minutes somewhere else during the day, and you will be able to find more peace. 
How can you begin a mini meditation?
A few deep breaths where all you focus on is your breathing is the easiest way to begin.
You don't even need a quiet environment, although it helps because there's one less potential distraction.
This type of meditation is so powerful that it has the potential of relieving headaches, joint pain, and feelings of fatigue that can creep up on you over the day. 
What is the best time for meditation? Sometimes it is that one moment during the day that is causing you to struggle.
Step aside for a moment, meditate to bring stillness, and your creative centers will engage once again to find solution.
When Should You Avoid Meditating? 
The best time for meditation does not usually include the time that is around the regular time you go to bed. Although some people say that meditating right before bed is OK, because the mind and brain are very receptive at this time.
If you wake up in the middle of the night, meditating to get back to sleep is also not recommended. Why? 
Because it runs counter to the process of meditation that you're attempting to establish.
Meditation should be associated with waking the mind up, to stimulate it, rather than relax it. If you get in the habit of falling asleep while meditating, then the benefits can be less profound. 
If you're struggling to fall asleep at night, consider an alternative to meditation: deep sleep audio.
There are numerous brainwave audio programs that can help to induce a deep, relaxing sleep with simple soundwaves, isochronic beats, and musical patterns.
By focusing on the theta waves, just 15 minutes of use can calm an anxious and agitated mind and better prepare it to fall asleep.
Here's What Has Worked For Me 
For me, the answer isn't trying to carve out time in the morning.
At the moment, I have virtually no time in the morning to meditate with my daily responsibilities. Instead I've set aside time in the afternoon or evening. 
I prefer to use brainwave audio for meditating in the afternoon because it helps me to calm down.
I really love the Brain Evolution System because after 30 minutes of listening to one of the levels, I'm ready to meditate on my own for another 20-30 minutes. 
If I need to wait until the evening to meditate, then I tend to avoid using any audio products to assist with my meditation.
I do, however, try to meditate for a longer period of time – sometimes up to 60 minutes.
What Will Work For You? 
If you're struggling to find the best time for meditation, then try experimenting with the various times listed here.
Some people benefit more from multiple mini meditations throughout the day.
Others need an early morning boost or the structure that a late afternoon meditation session can provide.
There is no right or wrong answer here. 
You can choose to add brainwave entrainment audio, your favorite music, or even white noise to help meditate.
Everyone is different. There isn't a one-sized-fits-all solution. 
You simply need to define the purpose of meditating.
When you can figure out your purpose, then you'll figure out the best time to do meditation.
Just avoid using meditation to fall asleep as that may limit the benefits that can be experienced. 
What is the best time for meditation? It is the time that works best for you.
And what is your favorite time of the day to meditate?
The following two tabs change content below.
I am an enthusiast of meditation and contemplation. I also like listening to brainwave entrainment music. In my view it's really effective. I hope you'll find something interesting on this blog.