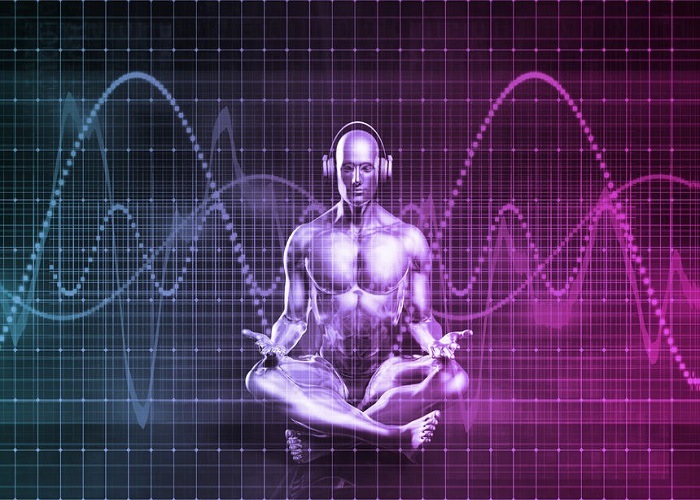 ​
Cheap and powerful binaural beats are possible.
There are numerous programs available today that offer free samples, low-cost access, and comprehensive solutions to help you stay focused.
The benefits of binaural beats are clear.
You can increase your overall relaxation. They can help you to sleep better. They can even help to set an atmosphere for deeper levels of meditation.
How can all of these benefits be achieved?
Because binaural beats take advantage of the brain's frequency following response, or FFR.
FFR can be evoked to complex tones, tonal sweeps, steady-state vowels, sinusoids, and more.
Powerful binaural beats maintain their stimuli for up to 150 milliseconds, with rise times of about 6 milliseconds per event.
Although younger individuals seem to experience a greater response to these stimuli, anyone who listens to binaural beats can enjoy the experience.
Discovered in 1839 by Heinrich Wilhelm Dove, the effects of binaural beats therapy are so profound that they are sometimes compared to the feelings that drugs like LSD or ecstasy can provide.
It isn't an actual "beat" that is being heard through the sounds.
The slightly different frequencies, played in each ear, cause the listener to perceive the sound as if it were a fast-paced beat.
Some programs that offer binaural beats can cost hundreds, if not thousands, of dollars.
On the other hand, listening to binaural beats on a free music app like Spotify interrupts the experience, and potentially the benefits provided, because of the included advertising.
What is the alternative?
These cheap and powerful binaural beats that you can try out today.
All of them offer a 100% No Risk Guarantee of some type so that if you feel like it isn't working for you, then you can get your money back, no questions asked. 
​
#1. Binaural Beats Meditation
The programs of Binaural Beats Meditation take advantage of ancient human cultures and traditions.
Many ancient human cultures have incorporated the rhythmic beating of drums as part of their rituals and celebrations.
In the United States, every tribal culture has incorporated the drum, using their own customs.
Specific drum beats were used to communicate specific events to the rest of the tribe.
It is treated as a spiritual experience that each person could interpret on their own.
Each drum would resonate at its own frequency. The differences in the resulting frequency would establish a brainwave state within the mind.
There, within the zone, it is possible to achieve the goals set forth by your chosen binaural beats program.
The portfolio of Binaural Beats Meditation can be broken into four distinct categories: relaxation, wellbeing, spirituality, and mind power.
Many of the programs offered by Binaural Beats Meditation offer 30-minute and 60-minute variations, allowing you to use whatever time is available to you.
If you only have 15 minutes of free time, you can still run 50% of the 30-minute program and begin to enjoy some of the benefits of this technology.
Numerous sound designs are available as well, from gentle piano sounds to water streams.
Many include a natural ambience that work with the binaural beats to provide concentration or productivity benefits.​
Program pricing begins at $9.95. One of the best deals that Binaural Beats Meditation offers is with their Binaural Beats Meditation "mega-pack."
You receive 12 programs in this package offer for $59.99.
Another affordable option is the Mind Master Pack, which offers 6 programs for just $34.99.
If you've been thinking about natural ways to improve your focus or are looking for an easy way to maybe increase your productivity, then give these cheap and powerful binaural beats a try.
You can download a sample 10-minute program today to see if this is the right option for you.
​
#2. Binaural Beats by Ennora
These binaural beats programs are designed to be "special meditation music records that entrain your brain for better health and wellbeing."
What is nice about this platform for binaural beats is that you can choose a pre-made package of programs, choose a single program, or design your own pack to create a chance to access the powerful benefits of this technology.
Ennora was founded in 2009 to fix the major problem that was common to the industry at that time: sound quality.
Many of the programs that offered binaural beats in the early 2000s were ineffective because the quality of production was low.
Sound files struggled to export tracks with the specific frequencies that were required.
That results in binaural beat tracks that had a loud humming noise in the background. That hum often drowned out the other benefits that could be achieved.
Each program offered by Ennora is professionally produced and market-tested before being included in their portfolio.
A free 10-minute sample is available to download to try out one of their top programs personally.
Like any of today's top binaural beats providers, Ennora relies on the five different brainwave states that can be achieved when the frequencies in one ear is different than the frequencies in the other ear.
Delta brainwave states are achieved when there is a 4 Hz or lower difference in frequencies. This type of program would be best suited for deeper sleep.
Theta brainwave states are found when there is a 4-8 Hz difference in frequencies.
This type of program is excellent for deep meditation, achieving a high-quality dream state, or improve intuitive awareness.
Alpha brainwave states are found with a difference of 8-14 Hz.
This state provides a feeling of being awake with a specific focus on internal needs.
It is relaxing, but still enhances a person's focus awareness.
Beta brainwave states are found between 14-40 Hz and are intended for learning purposes or professional productivity.
For those who want to access higher levels of mental activity or work on complex problems, then the Gamma brainwave state is what should be accessed.
This is achieved when the binaural beats create an entrainment zone of 40 Hz or greater.
Pricing begins at $9.99 for individual programs.
Pre-packs of programs begin at $24.96.
The best deal that Ennora offers, however, is their Super Pack of 12 binaural beats meditations for $43.​
​
#3. The Unexplainable Store
"Life is too short to be uncomfortable."
That is the motto of The Unexplainable Store, which features a combination of audio brainwave stimulation and crystals.
Many of today's best cheap and powerful binaural beats that you can try today come in the form of a download.
What is nice about this option is that you can purchase a CD with your preferred programs as well.
If you purchase the CD from The Unexplainable Store, you also receive the instant download to begin using the program right away.
You can try out the benefits of binaural beats with this portfolio thanks to a 20-minute free recording that is available for download.
Just join their mailing list to see if the programs available here meet your needs.
What sets The Unexplainable Store apart from other low-cost binaural beats program providers is their extensive portfolio and expanded categories from which to choose.
Of particular note are the programs that are listed by the frequencies that are created through the program.
Category options also include lucid dreaming, Yoga enhancement, automatic writing, prosperity, and headache remedy.
There is also a series of "chapters" available that take listeners through a journey of the many benefits that binaural beats are able to provide.
Product pricing at The Unexplainable Store varies based on the type of program or the package that you wish to use.
Individual song tracks that feature classical music are available, with most priced between $12-$14.
There are 20-minute programs available as well, with pricing beginning at $14 for some programs, but more than $30 in others.
For a full chapter of binaural beats programs, the price of an instant download is around $98.
If you wish to have your programs available on CD, there is an $8 shipping charge that will apply as well.
The best deal, however, comes from the membership tiers that are available from The Unexplainable Store.
For just $9.99 per month, you can access their entire portfolio of binaural beats programs through their website or their Brainwaves application.
New features and products are immediately accessible if your membership subscription is active at the time.
You can also purchase a quarterly subscription for $26.99, or about $9 per month.
The Forever membership, however, which is $299.99, provides complete access to the entire streaming library forever.
There are individualized programs from other binaural beats producers that cost more than the Forever membership offered by The Unexplainable Store.
That means there is a subscription option for almost any budget.
In return, you can complete each chapter, try the unique health and wellness categories, or pursue your own path toward the benefits of binaural beats.
Click here to visit the Unexplainable Store website.
​
#4. Brainwave Shots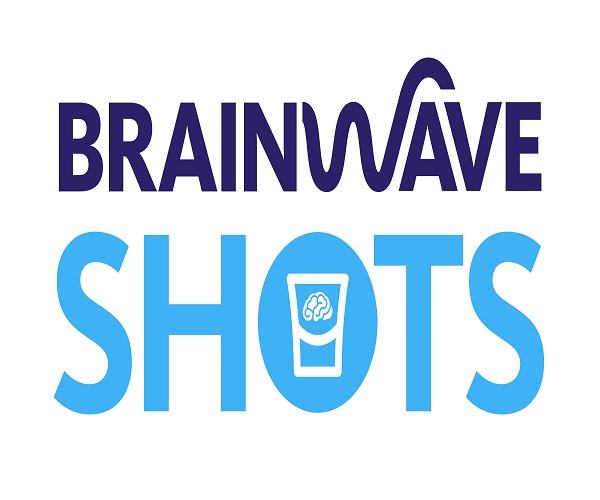 For most brainwave entrainment products, headphones are necessary because of the frequency benefits that are provided.
With Brainwave Shots, you have another option. Many of the programs provided do not require headphones.
Many are designed to be played as background noise on your computer or mobile device while you keep doing whatever it is you are doing.
From working to meditation, there is a "shot" designed to help you get the boost you need.
There are several categories of Brainwave Shots from which to choose.
Each category contains 5 different "shot" options from which to choose.
For example: in the mood category, you can choose from a happiness, motivation, euphoria, chilled, or spiritual shot.
Each program is priced at $17.95.
In return, you'll receive a 15-minute and a 30-minute version of your preferred program.
Many of the "shots" offer a bonus Brainwave Only version as well, though the bonus program does tend to work better when listening to the program through headphones.
You also have the option to purchase all 5 sessions in a specific category for $37.95.
Or, if you prefer, you can enjoy the entire library of Brainwave Shots for $178.
There are also periodic deals available for a limited time where you can grab a single "shot" for just $6.
​
What Are My Other Options for Binaural Beats?
The four selections above are your best options if you are looking for cheap and powerful binaural beats that you can try out today.
They are not the only providers of binaural beat programs. There are several different programs that are also available, albeit at a higher average cost.
Some of the best options out of the programs that are more expensive include the following.
Another option to consider is the inclusion of subliminals and hypnosis with a binaural beats program.
Hypnosis Live and Subliminal Guru are two fantastic options in this category that are reasonably priced.
Hypnosis Bootcamp offers a premium user experience, but it does come at a higher price than the other options.
Some programs are designed to provide immediate, but temporary benefits.
Brainwave Shots, for example, are designed to provide listeners with up to 4 hours of benefits in their preferred program area.
Options like Hypnosis Bootcamp, on the other hand, offer a 7-day program that incorporates multiple techniques, including NLP, to boost how the mind perceives something.
This type of program is designed to provide long-term and significant improvements instead of a temporary boost.
No matter what your price range may be, there is one truth found in every program: each is an opportunity to create change.
​
Binaural Beats Can Be Beneficial and Affordable
You could find a binaural beats playlist on your preferred music app.
If you have subscribed to a premium service, there is a good chance that you can find an entire library of tracks waiting for you right now.
The only issue with taking that approach is that the tracks tend to be disorganized or incomplete.
They can offer some benefits, but not all of the benefits that come with a complete binaural beats program that is designed to provide specific results.
Try the free demos that are offered by most program providers.
Take a listen to tracks that might be available on Spotify, Pandora, or another music application.
Find the type of track that seems to achieve the goals you have in life.
Then take it to the next level.
Find the program which provides the categorical benefits you are wanting to achieve.
One small investment could make a world of difference.
​
You may also be interested in:
1. Best Headphones For Binaural Beats & Brainwave Entrainment
2. Do Binaural Beats Really Work?
3. How to Use the Raikov Effect
4. How Music Affects Your Brain
————————————-
"10 Everyday Benefits of Binaural Beats." Ennora.
Hoormann, Falkenstein, Hohnsbein, and Blanke. (1992) "Human FFR: Normal Variability and Relation." National Institutes of Health.
Doyle, Ron S. "I-Dosing: Digital Drugs and Binaural Beats." July 15, 2010. Psychology Today.
"Drum Beats." Indians.org.
Reedijk, Bolders, and Hommel. (2013) "The Impact of Binaural Beats on Creativity." National Institutes of Health.
​
​
​