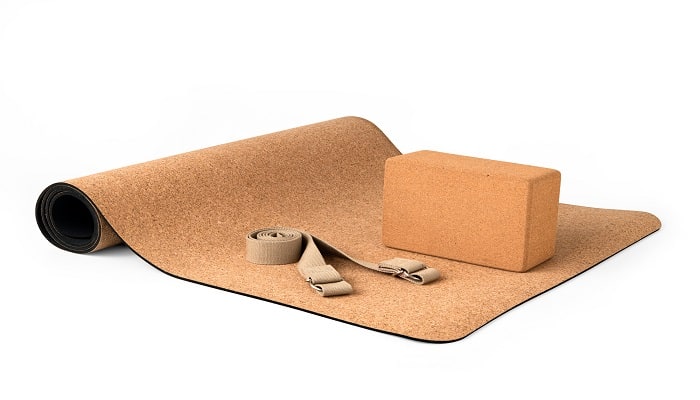 The Power of Awareness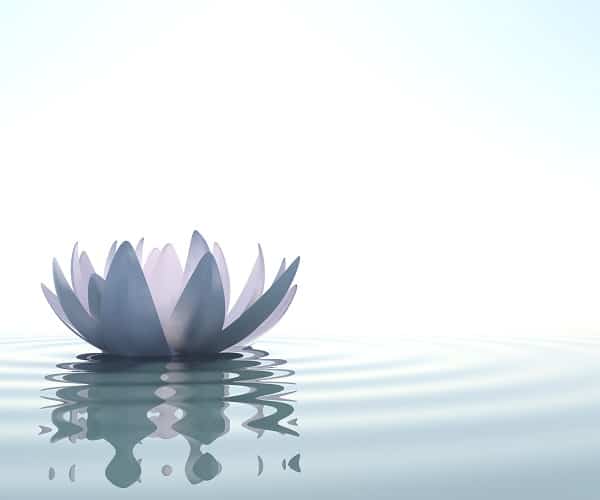 If you're into yoga you must have heard more than once that cork yoga mats are probably the best mats out there for practicing yoga.
It may be true if you look at all the benefits offered by cork yoga mats.  
Whether you're a seasoned yogi or you're just getting started you want to use mats that are durable, easy to clean, come from sustainable sources and it's a pleasure to practice on them.     
Let's have a quick look at all the potential advantages and also a few disadvantages of cork yoga mats.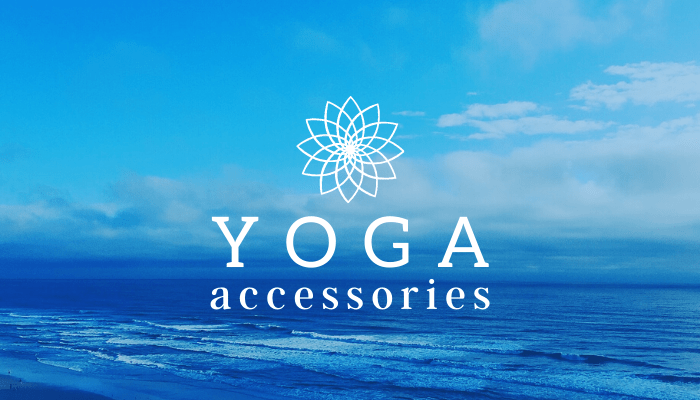 Benefits of a Cork Yoga Mat
1. Cork yoga mats become grippier when they are wet. So the more you sweat the better your grip will be. It's happening because of a natural compound called suberin – it's a waxy substance thanks to which a yoga mat becomes non-slip. That's why if you're using a mat made of cork you don't need to worry about it being slippery once your body becomes sweaty. 

2. They're antimicrobial so they fight bacteria. Suberin repels dust, small particles and mold making a cork mat hypoallergenic. 

3. They're easy to clean and maintain due to their anti-microbial qualities. Bacteria simply cannot live on them. As a result you don't need to clean them as often as other mats made from different materials. Here you can read more about cleaning a cork yoga mat.  

4. Cork yoga mats absorb very little water so as a result they don't absorb smells either. Because they're water-resistant they also don't soak up sweat.  

5. Cork yoga mats are durable and long-lasting. If you maintain your cork yoga mat properly it should serve you for at least 2 years or more. 

6. They're extra thick, so they provide great cushioning for your knees, joints and feet (however with less cushioning they can be harder than other mats). Typically the bottom layer consists of a rubber so it provides a good traction. For this reason cork yoga mats can be used on any surface and the practice is very comfortable.  

7. They're eco-friendly. Cork is biodegradable and recyclable, so if at any time in the future you decide to get rid of your old cork yoga mat you won't have to worry that it will spend a few hundred years in a landfill like many other materials. Cork trees are never cut down – the outer layer of the bark is used for producing mats. Then the bark is regenerated. 

Now, let's quickly discuss the cons of cork yoga mats.
1. Cork mats aren't as flexible and pliable as foam and rubber mats, so they can crack if you regularly fold them. That is why you shouldn't fold or crease them but only roll them up. Cork side out, rubber side in. However if a cork mat is rolled up for a long period it still may start to crack. 

 2. They're usually more expensive than their synthetic counterparts made from cheap rubber or foam. However if you want to practice on a quality mat you should be ready to spend a bit more. 

3. Some yogis complain that the cork mats are less grippy when they're dry. However this problem can be solved by spraying your hands and feet or a mat with water before you start the practice. 

4. Cork yoga mats are usually lightweight, but if you choose a mat with a rubber backing then it's going to be a bit heavier. It may not be a problem for you, however if someone is looking for a super light mat then a cork yoga mat with a rubber backing may not be a good option. 
Despite these few cons presented above, cork yoga mats are one of the highest quality mats available on the market.
If you want to practice on a mat that is healthy for you and is eco-friendly at the same time …
If you want to use a mat that can potentially last for at least 2 years of practice …
If you want to use a mat that doesn't smell bad even if you clean it very sporadically …
If you want to use a mat that looks nice and feels good under your hands and it's a pleasure to do all the yoga poses on it …
Then you need to get yourself a quality cork yoga mat!  
iRest Yoga Nidra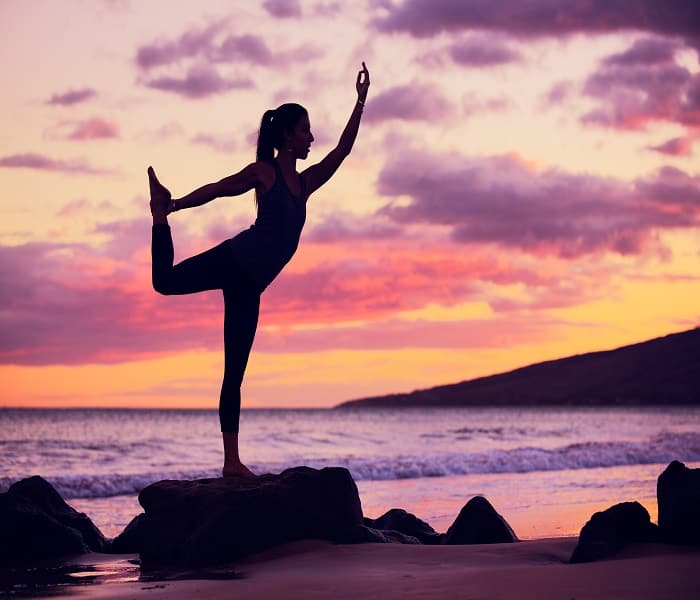 You may also be interested in:
1. Yoga Mats For Sweaty Hands & Feet
3. How Often Should You Do Yoga to See Results?
5. What Size Yoga Mat Do You Need?
The following two tabs change content below.
I'm interested in psychology & philosophy. I'm also an enthusiast of meditation & personal development. Thank you for visiting my blog and I hope that you'll find something interesting here.