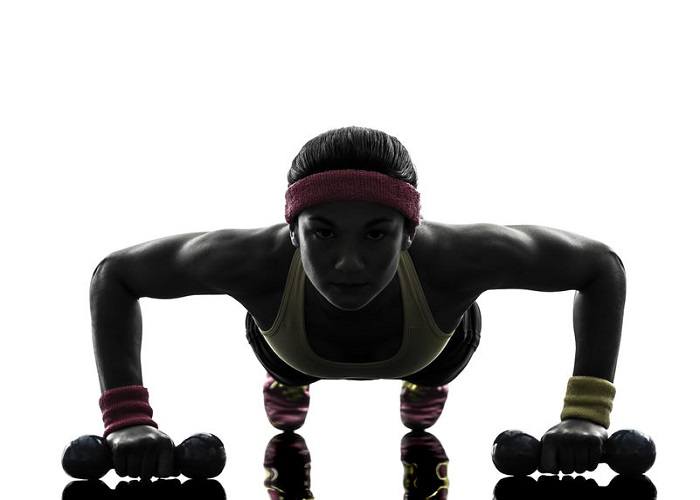 The relationship between exercise and stress has been studied in much detail in the past decades and we do know that exercises have a very strong and meaningful impact on managing stress and anxiety in people.
However, there are many questions that pop into one's head when examining the true relationship between physical activities and feeling better and managing stress overall.
Questions such as does the type of exercise matter? How long do we have to exercise to see notable results? Does the intensity of the training regime influence how we perceive stress?
Surely going for a 20 min walk has a different impact on one's stress levels versus the same person doing a 1-hour high-intensity interval style training session.
All exercises are most probably not going to impact a person in the same way and conscious exercise selection might not be a bad idea when it comes to lowering stress levels in the body.
In this blog post, we will dive into the above-mentioned questions, so that we can get a better understanding of how to actually manage stress and anxiety through exercise.
​
How exercise lowers stress levels
First of all, we have to understand how physical activity actually lowers stress levels.
When you are exercising your body produces endorphins. These euphoric inducing chemicals then affect our brain in a way that we feel less pain and induce a positive and happy feeling in our body, improving mood and lowering stress levels in the process.
Exercise also improves sleep. Better quality sleep, in turn, helps reduce stress levels.
 
Which exercise should we pick to reduce stress?
Although all physical activity in general which isn't too strenuous is associated with reduced stress levels, researchers have found out that usually only aerobic forms of exercise are associated with reduced anxiety levels.
Aerobic exercises, also regarded as cardiovascular fitness training, can be defined as any form of sustained exercise which strives to improve one's oxygen utilization capacity. Most commonly used forms of aerobic exercises are jogging, walking, hiking, swimming, cycling etc.
So if you wish to reduce anxiety levels in the body I would suggest sticking to the above mentioned aerobic forms of exercises.
​
How long till we see improvements?
Although we can see acute improvements in the mood because of endorphins being released during exercise, researchers have found out that if we want to see noticeable and significant results in improving trait anxiety a training program has to exceed at least 10 weeks.
This just goes to show that you have to regard exercise as a lifestyle, rather than a necessity you have to do.
Having a positive mentality towards a healthy lifestyle and exercising will allow you to effortlessly exercise week in week out all year long and this is how you will yield the best results possible in improving mood and lowering anxiety in the long run.
​
How long does a training session need to last to see notable results?
What is the minimum time at which we can achieve noticeable results in reducing state and trait anxiety is yet to be determined because there are many different variables which are surrounding this question.
Right now, the best approximate researchers can give right now is training at least 21 min per training session to achieve best results in improving mood.
When you think about it, 21 min is a very short amount of time and you can easily "squeeze" a quick run or body weight, resistance band and even weight lifting training session even if you have a very busy schedule.
As you can see, it doesn't take much to make significant improvements in your mood. You simply have to make a little bit of time during the day to get a quick workout in. This also goes back to the fact that we have to regard exercising as a lifestyle and having a positive outlook toward training.
​
How intense does the workout have to be?
So far we have looked into exercise selection, training duration and training program duration in regards to improving mood and lowering anxiety levels.
But how about exercise intensity? Does that matter as well?
When researchers looked at the differences in anxiety levels between light-, moderate- and high-intensity training sessions they found out the following.
They found out that although anxiety was reduced in the light-intensity training session, there were no significant changes when following a moderate- or high-intensity training session.
This goes to show that light-intensity training session is best for reducing anxiety.
This shouldn't come to any supersize as doing extremely heavy weight lifting or an all-out sprint session, for instance, will induce quite a lot of stress on the body and probably won't do much in the way of relaxing one's body.
On the other hand, a light jog or simply taking a walk in the woods can significantly improve your mood without burning you out. Something I think anyone can attest to.
​
Conclusion
Exercise is an extremely effective tool when it comes to improving mood, lowering depression, lowering anxiety levels and just to generally feel and of course, look better.
However, there are many factors which we have to take into consideration when choosing a training program in accordance to our needs.
Exercise selection, exercise duration, training program duration and training intensity are all extremely important variables.
All in all, if you want to improve your mood and lower anxiety levels the best option would be to stick to a more aerobic type of training style (running, cycling, swimming, hiking) where a training session lasts for at least 20+ min and the intensity of the training session is lower.
​
REFERENCES
Katula A. Jeffrey, Blissmer J. Bryan, McAuley Edward. 1999. Exercise Intensity and Self-Efficacy Effects on Anxiety Reduction in Healthy, Older Adults Journal of Behavioral Medicine, 22, 3: 233–247
Petruzzello J. Steven, Landers M. Daniel, Hatfield Brad D., Kubitz A. Karla, Salazar Walter. 1991. A Meta-Analysis on the Anxiety-Reducing Effects of Acute and Chronic Exercise. Sports medicine, 11, 3: 143–182
 
 
About the author
Matjaž is a personal trainer and has BSc in Food Technology and Nutrition.
He promotes a healthy lifestyle and helps people achieve their fitness goals.
He regularly writes about exercise, nutrition and supplement tips on www.masswithclass.com
 
 
 
 
The following two tabs change content below.
I'm interested in psychology & philosophy. I'm also an enthusiast of meditation & personal development. Thank you for visiting my blog and I hope that you'll find something interesting here.