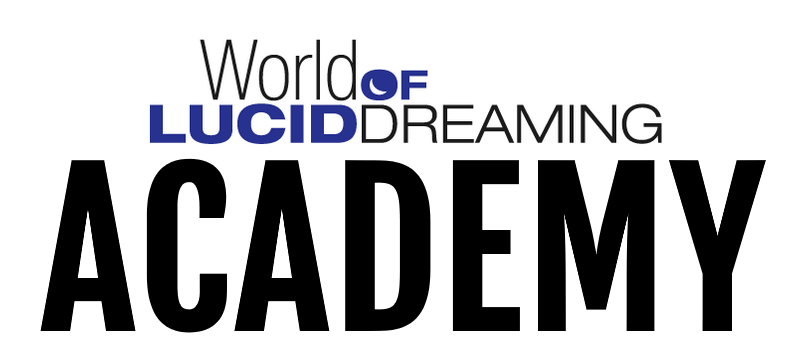 Lucid dreaming can be a life-changing experience.
It can also be one of the most frustrating opportunities that you ever choose to pursue.
Dreams can be unpredictable. You might not even remember them when you wake up in the morning.
What if you could take that frustration away?
The World of Lucid Dreaming Academy offers a solution that can help you to learn how to lucid dream.
It provides you access to a supportive community that can make this a fun and social experience.
If you are ready to explore more of how your dreams can become a useful tool to manage real-life situations, then this community is one that you will want to consider joining today.
 
Learn New Skills with the Lucid Dreaming Fast Track Course
Have you ever heard the phrase, "Practice makes perfect"?
This piece of advice dates to the 16th century, and it has always offered the same observation.
Unless you are willing to work on making improvements in your life, then you will always find yourself in the same situation.
The Lucid Dream Fast Track course provides you with an opportunity to work on the skill of dreaming.
Each lesson contains a step-by-step guide that allows each participant to implement the strategies at their own pace to encourage a positive result.
There are three different phases to this program: priming, induction, and exploration.
During the priming phase, you will get to know yourself better.
The journey takes you through an awareness of the stages of sleep, how to perform reality checks, and methods that can improve your self-awareness.
When you transition to the induction phase, then you can learn how to implement specific strategies that will help you to start lucid dreaming.
This part of the training will even show you how to manage situations like a nightmare, sleep paralysis, or a false awakening to avoid experiencing stress or fear.
The exploration phase then teaches you how to stay in a lucid dream instead of waking up immediately.
You will learn how to summon characters, seek wisdom, and know how to use this opportunity as an effective method of coping, strategizing, or personal development.
​Several tools can help you to progress through the Lucid Dreaming Fast Track course, including meditation techniques, subliminal videos, and self-hypnosis.
​
Learn How to Relax Using 61 Points on the Body
One of the most significant obstacles that prevent lucid dreaming is tension.
If you are feeling stressed out, anxious, or afraid about something that is going on in your life, then your brain focuses on these emotional reactions instead of the creation of a helpful dream state.
If you want to take advantage of the three different phases of the Fast Track program from the World of Lucid Dreaming Academy, then you must learn how to prime the body so that relaxation can happen.When you can relax, then the tension and negative emotional states lose their control.
There are 61 points on the human body that you can touch in sequential order to get ready for your lucid dreaming.
You'll learn breathing techniques that help to maintain your focus on this process while the tension releases.
You might even begin to experience different sensations. Some people describe the experience as if they are floating instead of sitting.
It is not unusual to feel a strong urge to roll over because your body wants to embrace sleep.
When you combine this technique with the other lessons from the Fast Track program, the chance to experience a lucid dream increases dramatically.
​
Join an Exclusive Social Network
When you join the World of Lucid Dreaming Academy, then you will have the opportunity to connect with others who are interested in lucid dreaming.
Lucidate™ allows you to social stream, providing an opportunity to have comments, likes, or shares as you would with any other network.
It offers a chance to ask questions in a safe environment, share your experiences, and even participate in projects that the community takes on to help others.
You can create private groups and forums on this exclusive social network, make friends, or enjoy in-depth discussions about lucid dreaming.
Your access is available immediately through the dashboard once you log into the Academy.
Some of the main categories for discussion include an initial introduction where you can talk about yourself, a general place for any comments or concerns about lucid dreaming, and off-topic discussions that you might want to have.
There is a chat window that is similar to the one on Facebook, where you can connect with people while you are online.
This structure is exceptionally beneficial as it facilitates new conversations on a platform where everyone has at least one thing in common: a desire to explore lucid dreaming.
You can also choose the Social Feed option from the root menu to offer a status update, change your profile cover, and create new personal connections.
There are direct messaging opportunities from this resource if you prefer to avoid the chat option.
​
Talk with Experts About Lucid Dreaming
One of the unique advantages that come with the World of Lucid Dreaming Academy is the members-only content.
You gain an opportunity to ask questions live with researchers, speakers, and authors who have expertise on this topic.
When you participate in the live events hosted by the Academy, you can grab some free stuff each month with the fresh, interactive content that becomes available.
There is also a weekly newsletter that helps you to stay up-to-date with the latest research and announcements that come out of this field.
You will get to participate in different competitions and giveaways.You can even participate in guided meditation or enjoy a group dream induction by becoming part of the Academy.
​
What Are the Benefits of Lucid Dreaming?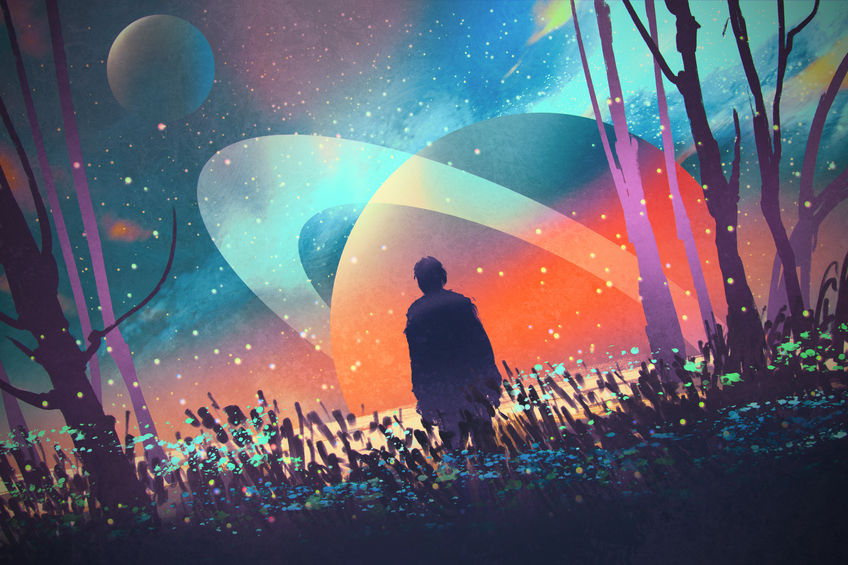 Although the descriptions used for lucid dreaming can sometimes seem over-the-top, you are creating an alternative reality that feels real.
Every sense becomes active, so you can build an entirely unique world to explore.
There are some incredible benefits of lucid dreaming to consider if you are thinking about joining the Academy.
Many of them work together to create incredible results.
1. You can design a dream in advance.
The World of Lucid Dreaming Academy will teach you different techniques that can help you to create any dream situation you can imagine before going to sleep.
If you become excited about the possibility of exploring this narrative, then you are more likely to experience a lucid dream as an outcome.
2. You can experience unusual situations.
Many lucid dreamers say that one of their favorite experiences is to fly in their dreams.
You can choose to go anywhere in this world in this state, including fantasies about fictional events.
Some of the most unique dreams reported by members involve being in a video game, as a character in their favorite movie or show, or trying something new that they've never attempted before.
3. You can interact with your favorite people.
Some people like to use lucid dreams as a way to meet with their heroes.
It could be someone famous, like Salvador Dali or Nikola Tesla.
You can also use this technique to get in touch with religious figures like Buddha or Jesus.
There are no limits to the people you can meet – including loved ones that are no longer with us.
4. You can create intimate moments.
Some people make guest appearances in a lucid dream, and then the experience becomes very intimate.
What is unique about this type of dream is not the physical sensations, but what the actions may represent in your love.
When you think about love, then it reminds you of a time in life when everything felt vibrant, joyous, and unstoppable.
This benefit can bring back these emotions.
5. You can explore other dimensions.
Have you ever had a dream where everything felt normal except for your perspective on things?
Lucid dreaming can open a window to the idea of time travel, different dimensions, and alternative realities.
Are all of these events just in your head?
Or could these Academy courses help you to connect with other variations of yourself throughout space and time?
6. You can discover a new meaning to life.
Some people like to use their time in a lucid dream to start figuring out the purpose of their life.
Whether you believe that purpose comes from a definition that you're setting, or "fate" does it for you, these dreams are an opportunity to explore parts of the mind that may not receive a lot of attention.
7. You can have a conversation with yourself.
One of the most unique lucid dreams that the Academy can help you to create is a conversation with your true self.
There are often hidden meanings in these experiences that provide a direct reflection of real-life situations.
If you could pose a question to your future self about what to work on today, what do you think the answer would be?
​
Are You Ready to Start Lucid Dreaming?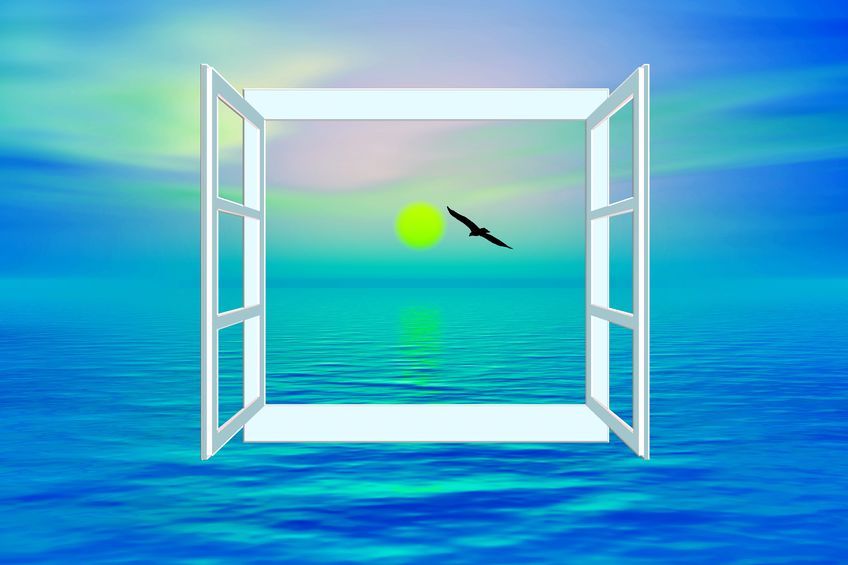 Lucid dreams can happen spontaneously, and this is how many people begin to explore the idea of having another one.
It is such a powerful event that most individuals remember the circumstances from their first dream for the rest of their lives.
A lucid dream can also be a planned event.
When you begin to study this subject, then you're creating the foundation that supports this process.
The World of Lucid Dreaming Academy will teach you specific techniques that can help you enjoy these dreams every night if you want.
There are opportunities to connect with experts in this field so that you can develop a strategy that meets your needs.
You will also get to connect with other people, make friends, and have safe discussions about your goals.
Lucid dreaming can change your life.
Join the Academy today to take the first step on your journey.
​
​
​
The following two tabs change content below.
I'm interested in psychology & philosophy. I'm also an enthusiast of meditation & personal development. Thank you for visiting my blog and I hope that you'll find something interesting here.