Hypnosis Live by Inspire3 offers self-hypnosis audio downloads in over 200 topics to help people improve their lives, habits and skills through hypnotic suggestion.
Article at a Glance:

1. Hypnosis is often associated with stage shows where people are made to do silly things, but it can be used to overcome negative habits such as smoking and overeating.

2. The self-hypnosis program, Hypnosis Live by Inspire3, offers over 200 different MP3 downloads to improve various aspects of life such as memory, motivation, and wealth.

3. Some of the titles of the self-hypnosis programs may seem similar to common scam programs, but the recordings are done by Julia-Ann Amos, a Master NLP.

4. The self-hypnosis program is easy to use, simply download the preferred program and follow the instructions.

5. Not everyone will be hypnotized by the program, it depends on the individual's mental state at the time. The hypnosis is not a sleep state and the person cannot be forced to do anything they don't want to do.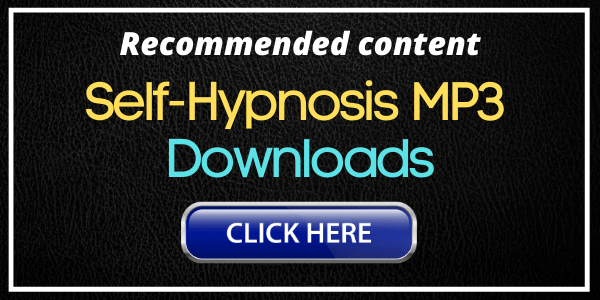 Hypnosis.
The first thing that often comes to mind with hypnosis is a show where a hypnotist will have a whole group of people do a bunch of silly things.
This first impression causes many to avoid hypnosis as a way to improve their life, which is unfortunate. Hypnosis has literally helped millions overcome smoking, over-eating, and other negative lifestyle habits.
Hypnosis Live by Inspire3 claims that their self-hypnosis program of MP3 downloads can provide life improvements in numerous ways.
Improving memory, focusing on wealth, being motivated for exercise are just a few examples of the over 200 different downloads that are available.
Can someone really hypnotize themselves? This review will take a look to see if that can really happen and if Hypnosis Live really works.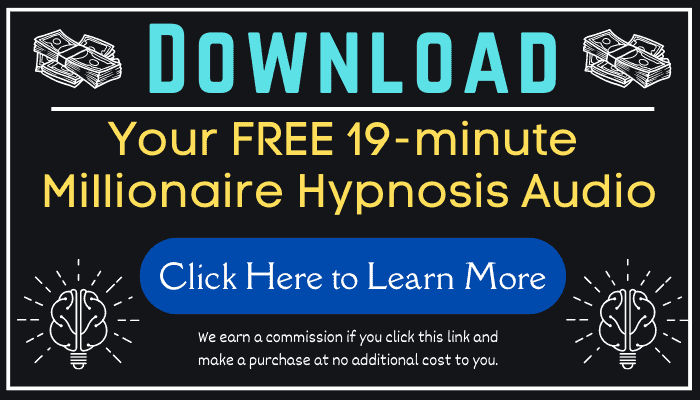 Is Hypnosis Live Just a Scam? 
Some of the titles of the self-hypnosis programs that are available through Hypnosis Live are similar to the common scam programs that have been available for years.
MP3 downloads like "Attract Women" or "Supercharge Your Singing" understandably make people smile, maybe giggle, and not take the program seriously. 
I have to admit I was in that boat. The first MP3 I saw in this program was actually titled "Rock Hard Erection Power." Really? 
Every download has been recorded for Hypnosis Live by Julia-Ann Amos. She's a Master NLP and her British accent is quite intriguing.
It's soothing and strangely pleasant to hear her voice in your headphones. It's a conversational hypnosis that is on the downloads as well, so the best way to compare the experience is like having a conversation with a good friend. 
The only difference is that you're having the conversation in your head with Amos. 
It's really easy to get the first session started. Just download the preferred program in a wide variety of topics, play it after the download completes, and then follow any instructions you are given.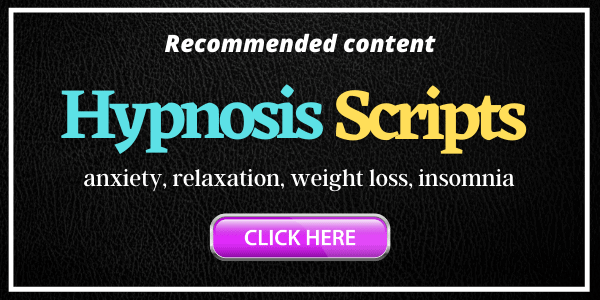 Can Anyone Be Hypnotized By This Program? 
Not everyone will find themselves hypnotized by the downloads of Hypnosis Live.
Most people will if they allow themselves to be, but it all depends on what someone's mental state happens to be at the time.
If you throw on your headphones to listen to one of the self-hypnosis downloads and keep repeating the thought I'm not going to be hypnotized today, then you probably won't be hypnotized today.
There's this stigma on hypnotism that only people with weak minds allow themselves to enter an induced trance state.
The opposite is actually true. Hypnotism is a lot like mental tunnel vision. You focus on one subject or issue, bathe a bright mental spotlight upon it, and then begin to correct or improve it.
I can vouch for the fact that you won't get stuck in a self-hypnosis trance after experiencing the programs offered by Hypnosis Live.
You won't wander around like the guy from Office Space who wants to do nothing all day and watch kung-fu movies at night.
You can't actually be forced to do anything you don't want to do. You aren't asleep during the process or unconscious in any way.
I actually found it pretty comfortable to sit in an office chair, lean back a little, and just let the words flow through my mind.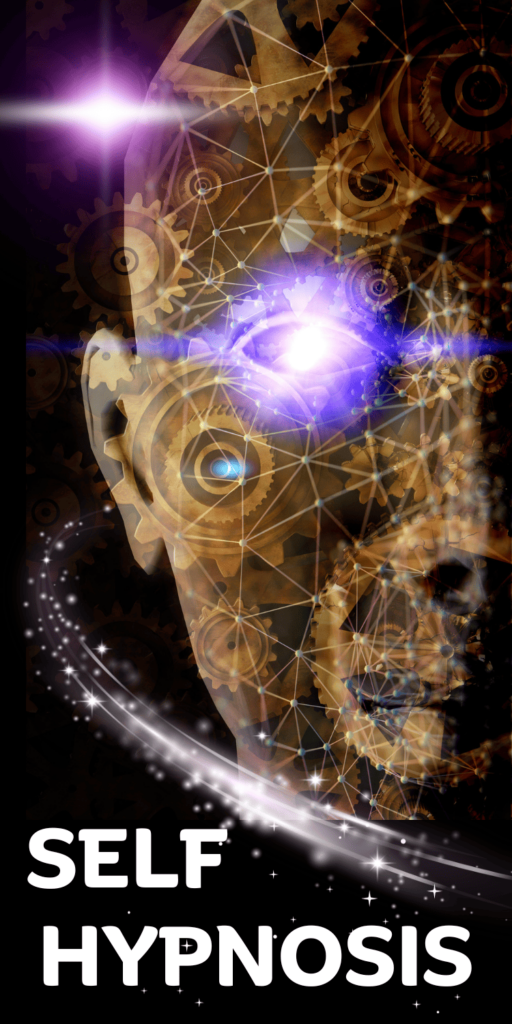 How Does Self-Hypnosis Work? 
You know how time seems to fly when you're having a good time? That's the experience that came with Hypnosis Live by Inspire3.
I could remember much of the session that I had downloaded, but the time that it took was a little off. I had thought it had been 10-15 minutes. It had really been about 40 minutes.
The session that I downloaded for this review was called "Attitude of Gratitude." I chose it because I've been in a negative state of mind the past few weeks.
At worst, I figured that I'd get some relaxation time in that could correspond with my meditation. At best, maybe my negative, pessimistic attitude could get a correction.
Amos' voice rang soft and sweet in the headphones. Leaning back, I remember feeling inspired to get out of the rut in which I was stuck.
Her words were like a gentle correction from a best friend. She wasn't telling me what I needed to do, but my mind could better recognize what was causing my negativity.
By recognizing what my triggers happened to be, I'd be able to avoid those triggers and stay out of the negative thought patterns that I was having.
After the session, I felt inspired to do something good for someone.
In the end, I loaded the dishwasher. It still felt good though because it meant that no one else would need to do it.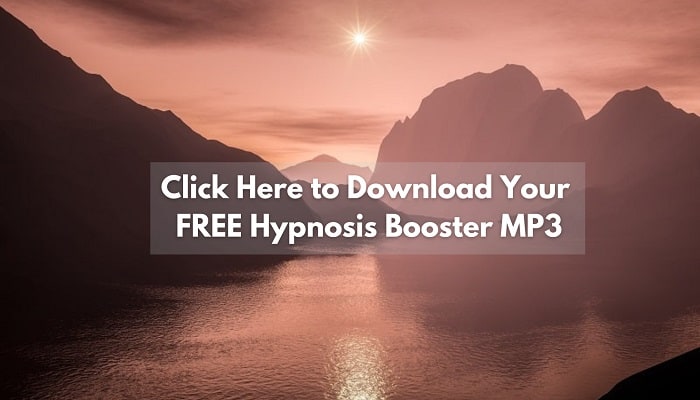 What Is the Outcome of Using Hypnosis Live? 
I can see this program from Inspire3 being useful for people who have specific needs that must be addressed. Even long-term needs can be addressed because the triggers and habits can be better recognized through the self-hypnosis downloads for many people.
If I had tried one of the moneymaking MP3 programs, I don't know that my experience would have been as successful.
I'm already pretty content in life with what I earn. It would be nice to earn more, of course, but I find value in life beyond the number that's in the bank account.
The same is true for the stop smoking programs and weight loss. This is also what I really enjoy about this program.
You don't have to buy over 200 self-hypnosis downloads to experience the benefits. You can pick and choose which ones you want so that you can get the specific help that you feel like you need.
Results are going to vary. It takes time to change habits and mental patterns that have been established over the course of several years in some instances.
What I found to be most beneficial was the instant urge to do something nice for someone. In a confidence-boosting program, a surge of self-esteem could become immediately beneficial.
What Are the Costs of the MP3 Downloads? 
Each self-hypnosis program that is presented by Inspire3 has a suggested retail price of $22.95. In return, you'll receive programs that average 40-45 minutes in length and have a file size of about 60 MB.
There is a 100% satisfaction guarantee in place with each purchase. If the program doesn't work or you just don't like it, then Hypnosis Live offers a no questions asked 14 day full refund policy. 
There are a number of ways to save money on these programs. Hypnosis Live offers a deep discount deal for a specific program each day that can be as low as $4.95.
Many programs have a $5 discount to them. Bundles drop the price even further if there are multiple self-hypnosis downloads that you'd like to try.
I selected just one to see if I'd like it and if it would work. You can also save 10% by subscribing to the Hypnosis Live newsletter.
This way self-hypnosis for weight loss, wealth management, or other techniques can be personally experienced for the best price possible.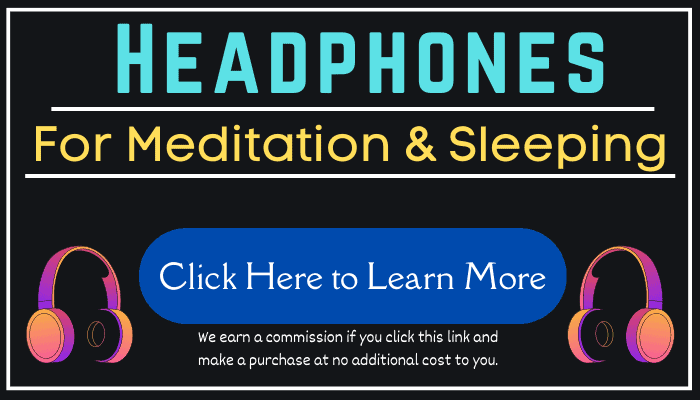 How Often Should Hypnosis Live Be Used? 
To me, this is the best part about having a self-hypnosis MP3 program: use it whenever you feel like you need it.
Invest 40 minutes into yourself and work on rewiring the mind so that the desired results can be achieved. For me, I found that using the sessions about once per week were the most beneficial.
When I'd use it daily, I'd feel reinforced… but not inspired. If I let the effects of the program work over the course of a week, however, I'd find myself wanting to do something instantly afterward and then look forward to showing gratefulness in some way each day.
I even found myself feeling more content about life when I would wake up in the morning.
Will the effects of the MP3 downloads continue on as life moves on? We shall see. What I can say is this: I noticed a tangible change in my perceptions after using Hypnosis Live by Inspire3.
I would recommend trying it at least once to see if it could work for you as well.
Does Hypnosis Live Work? 
In a word: yes. Many have noticed changes in how I approach life, even if life seems to be proceeding in a fairly normal way for me.
I'm approached a couple times per week and complimented about my perspective on things. This tells me that the Hypnosis Live self-hypnosis program is working. No one ever did that before.
If you are in the 10% of the adult population that are difficult to hypnotize, then seeing Hypnosis Live as a scam is understandable.
I would still say that it is worth giving this program a try. With a 100% money back guarantee and everything to gain, there is nothing to lose.
I found the techniques to be helpful and believe that you will too.
You may also be interested in:

1. Hypnosis Bootcamp [Does It Work? Should You Buy It?]

2. Rewrite History [Stop Letting Your Past Control Your Future]

3. The Raikov Effect [Learn How It Works]

4. Manifesting Live [5-Step Formula For Big Money & Abundance] 

5. How Long Does Self Hypnosis Take to Work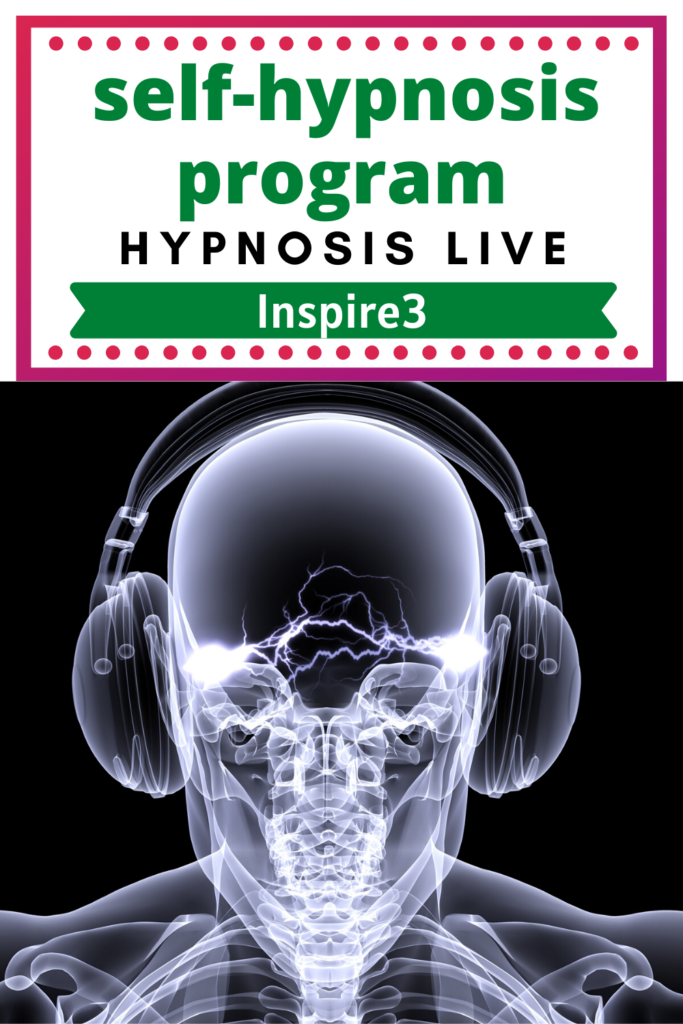 The following two tabs change content below.
I'm interested in psychology & philosophy. I'm also an enthusiast of meditation & personal development. Thank you for visiting my blog and I hope that you'll find something interesting here.