​
iRest Yoga Nidra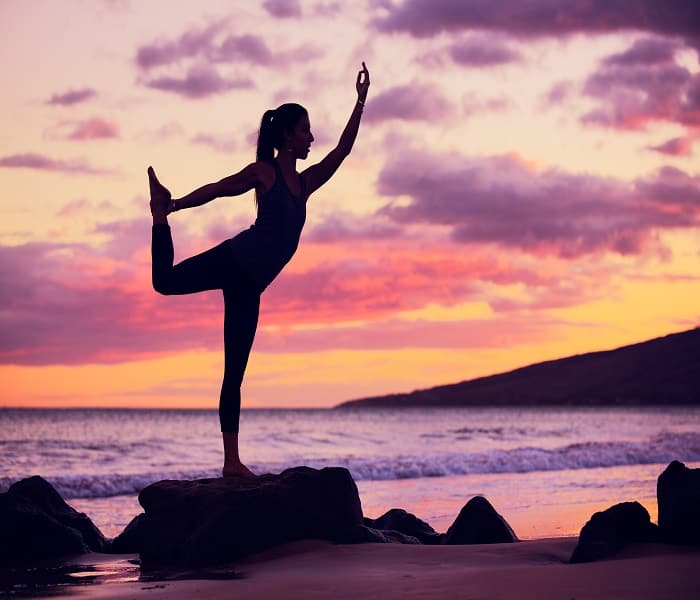 Yoga is flexible and a wonderful way to explore various facets of life.
​Yoga welcomes everyone with similar hypnotism. But the way of enjoying the practice of the ancient science differs from person to person.
A seasoned practitioner will have a different take on yogic practices than what a beginner thinks.
Here, we will talk about beginners' Yoga.
Let's find out what a newbie should know before landing into the zone of yogic delight.
​
The real meaning of Yoga
Before you enter the fascinating world of Yoga, it is very important to know what Yoga really means, what it stands for.
There must be a number of theories about Yoga floating on your mind.
There's a chance that you have understood Yoga according to your perception.
It's time to know the real meaning of the ancient science.
Yoga, unlike how it is widely understood as a physical exercise, is a set of multiple practices that might be mental, physical as well as spiritual.
Yoga stands for unity. It unifies the mind, body, and soul of a practitioner to put him/her in the position of complete wellness.
Yoga is about knowledge of various aspects of life.
One who embraces the beauty of Yoga is adorned with the most beautiful colors of this astonishing world.
If you are planning to delve deep into the ocean of Yoga, you should know the correct denotation of this ancient science.
Until you are familiar with what Yoga actually implies, there is no way you are going to succeed on the spiritual journey.
​
The original form of Yoga
Well, you have got the proper definition of Yoga, and now is the time to get acquainted with its forms and configuration.
As discussed above, Yoga is not just a physical exercise but a concoction of many practices.
Yoga is originally a spiritual science that spreads its wings to the mental as well as physical boundaries.
According to the yogic philosophy, every action you make is a part of Yoga.
In the modern era, Yoga asanas are thought to be the real form of Yoga.
​Those, who are looking to practice Yoga for physical fitness, can practice only asanas.
But when you want to go deeper into the yogic knowledge, you need to explore all yogic philosophies.
The mental and spiritual aspects of Yoga are mainly concentrated on the practices of Meditation and Mantra chanting.
The former is defined as a practice of self-awareness, while the latter is about remembering the ultimate god by chanting his/her name.
Both these practices lead to an imaginative vision of the utmost level.
Pranayama is again a type of Yoga that is associated with breathing.
Although breathing has a lot to do in every asana, Pranayama offers the real meaning of pranic energy.
There is no configuration of the yogic science. It is an unending set of knowledge and practices.
You can go on and on exploring the sea of Yoga and all you do is discover more and more.
​
Yoga's relaxation connection
Most people, especially in the beginning, enhance their Yoga practice time to a great extent.
They continue their practice for a longer time without taking proper rest.
This is a major reason for getting injured during the exercise. Yoga is not about hurrying up; it's a peaceful practice that needs calmness and pacifism.
As a newbie to the yogic universe, you are advised to enjoy Yoga and not just practice it as a routine.
The primary matter of discussion in a Yoga teacher training in Rishikesh is the importance of mental and physical repose in Yoga.
Asanas can be rigorous at many points. It is the responsibility of the practitioner to identify whether the body is ready for intensive workouts or not.
There should be a proper balance between physical asanas and relaxing time.
Yoga itself is a beautiful unwinding exercise. Whenever you feel tired during Yoga practice, give your body enough time to ease up with Savasana.
The Corpse pose' primary role is to alleviate the body's metabolism. It makes sure you stay connected to the practice of Yoga without much deviation.
Balasana is yet another fine example of relaxing Yoga. It is known as the Child's pose that transfers the energy of pleasure to the mind and body of practitioners.
​
Yoga should be enjoyed, not practiced
As you start your journey of Yoga, it is advised that you enjoy the philosophy and not just treat this as an exercise.
Remember, Yoga is neither your school homework nor an office project.
It should not be taken as pressure. If you don't succeed in practicing an asana in the first few attempts, don't panic.
There are many like you. The India-born science is about pushing the body and mind to a limit until you are comfortable.
It is perfectly okay to stick to easier asanas in the beginning.
In fact, this is the correct way to improve your practice.
There should not be any compulsion as to which kind of Yoga should be practiced by you on a daily basis.
You should be deciding what you want to practice and for how many minutes/hours a day.
Just make sure you follow a proper routine.
​
​About the author:​
​Manmohan Singh is a passionate Yogi, Yoga Teacher and a Traveller in India. He organizes 200 hour Yoga Teacher Training in Rishikesh. Manmohan Singh conducts Yoga Teacher Training in India in different cities. He loves writing and reading books related to yoga, health, nature, Himalayas and Trekking in India. ​
​
​
​
The following two tabs change content below.
I'm interested in psychology & philosophy. I'm also an enthusiast of meditation & personal development. Thank you for visiting my blog and I hope that you'll find something interesting here.