Below I present a list of things that I use to run my blog. If you're interested in blogging and you don't know what tools you might need in your online business, maybe this resource will be helpful to you.
Blogging platform, domains and hosting
Get Started with
WORDPRESS
First of all you need a blog. I recommend WordPress as a blogging platform. Most of the blogs on the Internet are run on WordPress. Why? Because WordPress is easy to use, it ranks well in Google and there are many plugins available which you can install to make it work better. Always choose a self-hosted blog on WordPress.org. I don't recommend free blogging platforms such as WordPress.com or Blogger because you don't have a full control over them.
Once you choose your blogging platform you need to buy a domain name. What is a domain name? For example bbc.com is a domain name. You need one as well if you want to have a blog. Where can you buy a domain name? You can use NameSilo. It's cheap. But of course there are many other places online where you can purchase a domain name.
You also need a hosting company. There are two hosting providers that I can recommend. One of them is BigScoots (it's the one I'm using). Maybe it's not the cheapest, but it's reliable. Don't look for a cheap hosting company because you will regret it later.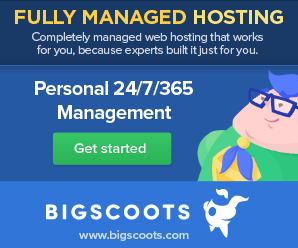 Another great hosting company is WPX. It's probably one of the fastest WordPress hostings on the market. And you want to use a fast hosting as it should help you rank better in Google. They also have a very helpful support team. Click here to learn more about WPX hosting.
Plugins for your WordPress blog
Here are a few other plugins that you might want to install on your blog.
WP Super Cache – this plugin will speed up your site. 
Akismet – this plugin helps to keep spam out of your comments.
ShortPixel – great service for compressing images on your blog. If you have a lot of images they may slow the site down, and  that is why compressing them is very important. Fast websites rank higher in Google.
All In One SEO Pack – I use it to optimize my WordPress site for SEO. Very useful and popular!
Pretty Links – great plugin for shortening URLs and making them look "pretty". There's a paid version and a free version. I use only the free one.
Lasso – this plugin allows you to create beautiful display boxes in your blog posts thanks to which you can promote different products and services.
Site Themes
Once you have your blog set up you will need a theme. There are many free themes available on WordPress.org so you can definitely find something for yourself. However I always used only paid themes – they just look better compared to the free ones and they are regularly updated, plus many of them have extra features which you won't find in the free themes. GeneratePress is a very popular theme for WordPress built with a focus on speed and usability. It's one of the most stable, best-supported WordPress themes available.
Email marketing
If you want to build an email list then you need an autoresponder. It's a tool that will be automatically sending your emails out to your subscribers. I highly recommend GetResponse – it's cheaper compared to other similar services and it works really great. 
Keyword research tools
If you're going to create articles for your blog you need to know what people are looking for online. These tools will help you to find it out. For example, you may discover that, say, "how to build a blog" is a great keyword. Then all you have to do is create a blog post around this keyword. I use three keyword tools, ahrefs (free version), keywordchef and Keysearch, but I like Keysearch the most. There is also Semrush – it's a great tool, but it's more expensive. 
Images for your blog
Why do you need images in your blog posts? Because blog posts with them are more visually appealing, they make your blog to look more professional, they're good for SEO, they encourage people to share your blog posts on social media, they make your posts to look longer and more.
There are some great websites with free stock images such as for example Pixabay, Unsplash or Pexels. However if you don't find what you're looking for on the sites with free images, then just check out the sites with paid images.
For creating graphics for all social media and your blog check out Snappa and Canva below.