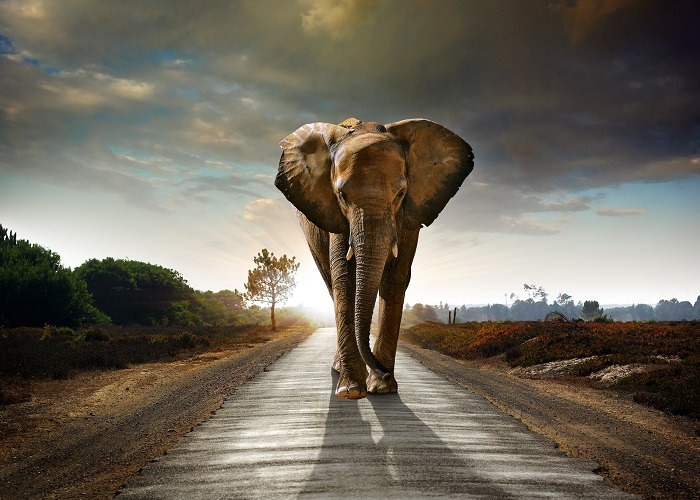 ​
​1. He who conquers others is strong; He who conquers himself is mighty.     Lao Tzu

​2. Believe you can and you're halfway there. Theodore Roosevelt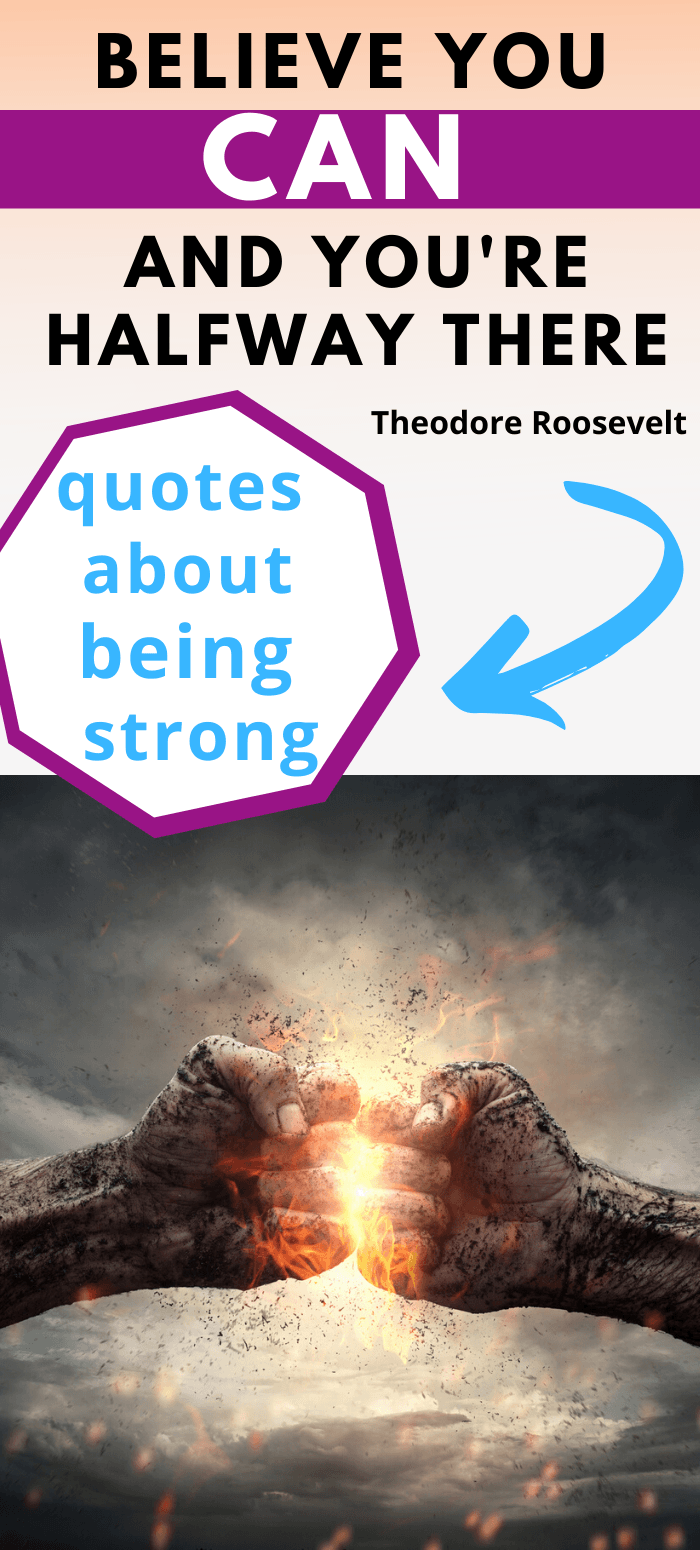 ​
3. Anything can happen, so you have to control your attitude and stay strong.  Jason Day

​4. Don't tell me the sky's the limit when there are footprints on the moon.   Paul Brandt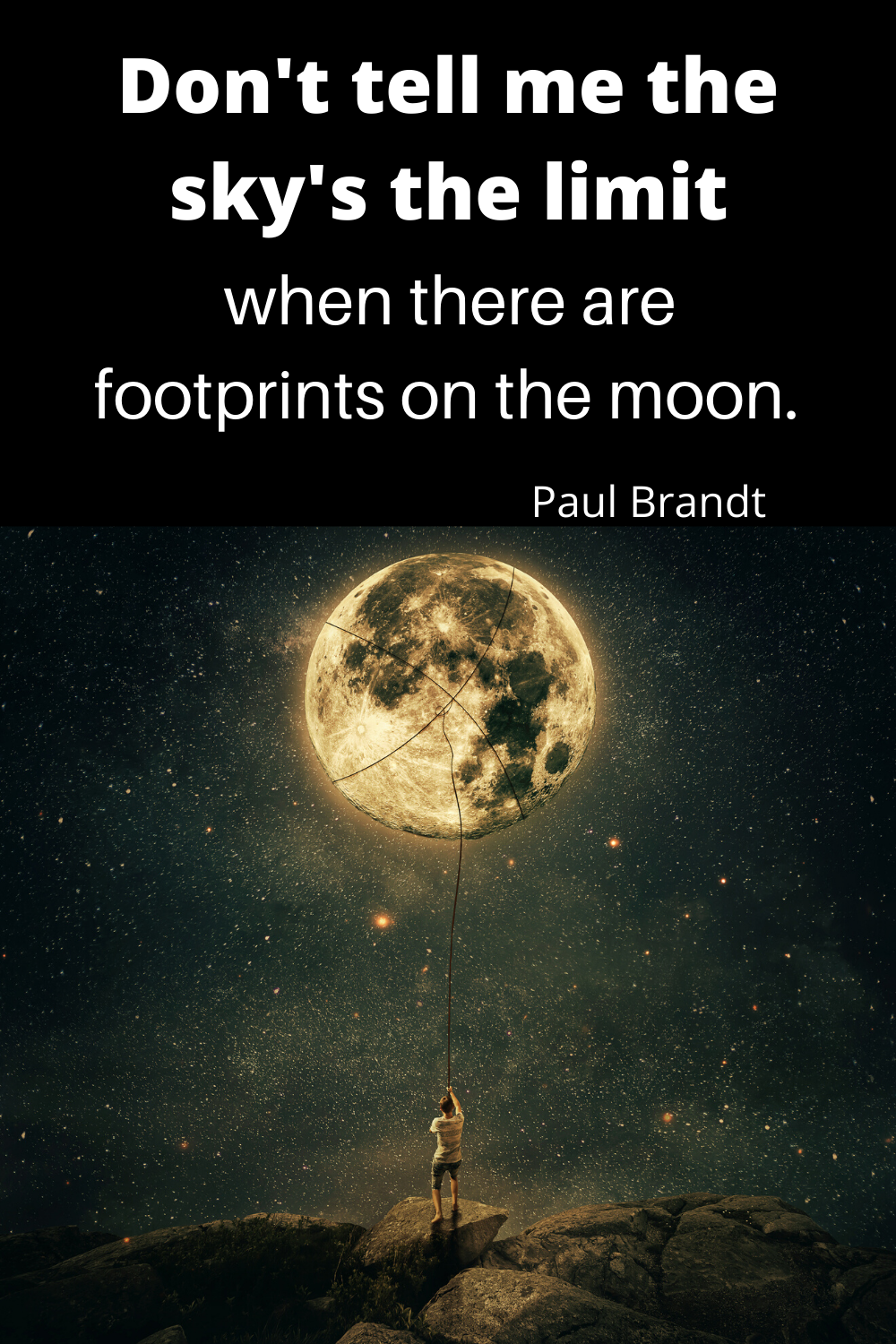 ​
5. Make up your mind that no matter what comes your way, no matter how difficult, no matter how unfair, you will do more than simply survive. You will thrive in spite of it. Joel Osteen

​6. ​Be stronger than your excuses.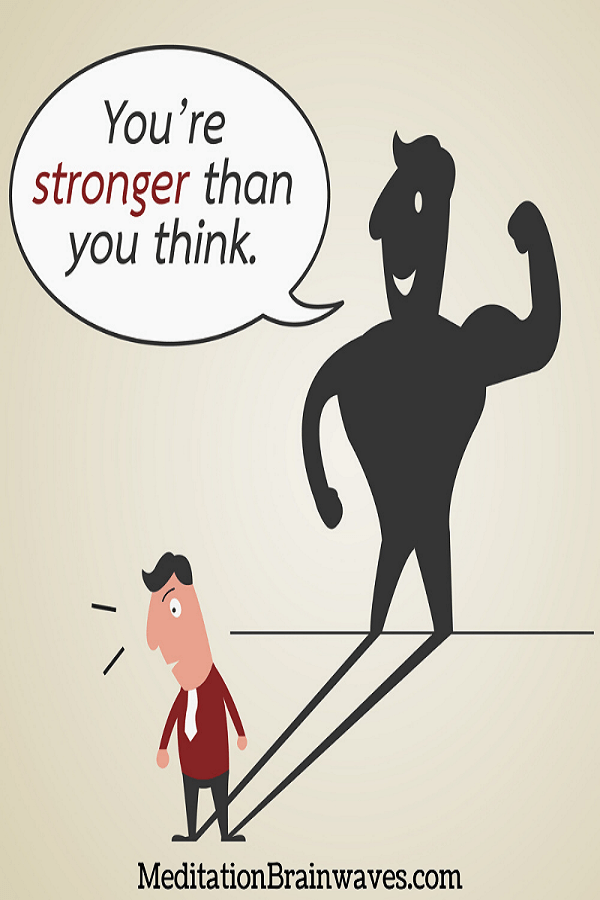 ​
7. ​If someone is strong enough to bring you down, show them you are strong enough to get back up.

​8. He conquers who endures. Persius

​9. The world is the great gymnasium where we come to make ourselves strong. Swami Vivekananda

​10. ​You've always had the power my dear, you just had to learn it for yourself. The Wizard of Oz
​11. When you come to the end of your rope, tie a knot and hang on. Franklin D. Roosevelt

​12. Be strong enough to let go, and patient enough to wait for what you deserve. Simone Thiel

​
13. Strength means going through what you hate with what you love in perspective. Constance Chuks Friday

​14. When something bad happens, you have three choices: You can either let it define you, let it destroy you or let it strengthen you.

​15. You may have to fight a battle more than once to win it. Margaret Thatcher

​16. The strongest people make time to help others even if they're struggling with their own personal demons.

​17. Don't quit. Suffer now and live the rest of your life as a champion. Muhammad Ali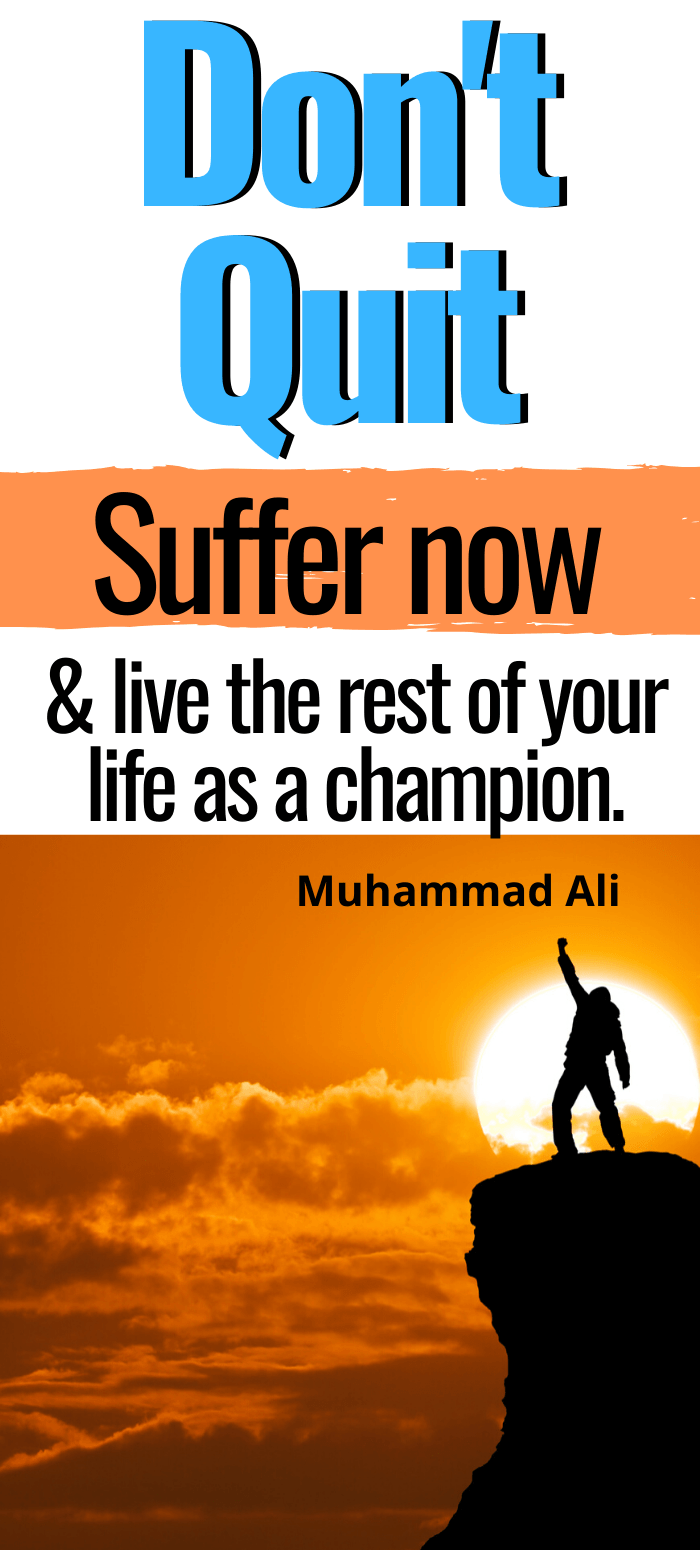 ​
18. Life is, at times, tough. And all we need to do is to prove that we are tougher than it. Sanhita Baruah

​19. One must need to be strong, otherwise one will never become strong. Friedrich Nietzsche

​20. You've got to stay strong to be strong in tough times. Tilman J. Fertitta

​
21. Strength does not come from winning. Your struggles develop your strengths. When you go through hardships and decide not to surrender, that is strength.​ Arnold Schwarzenegger

​22. Keep going. Your hardest times often lead to the greatest moments of your life. Keep going. Tough situations build strong people in the end. Roy T. Bennett

​23. ​The will of the strong will never be shaken by doubts of the weak.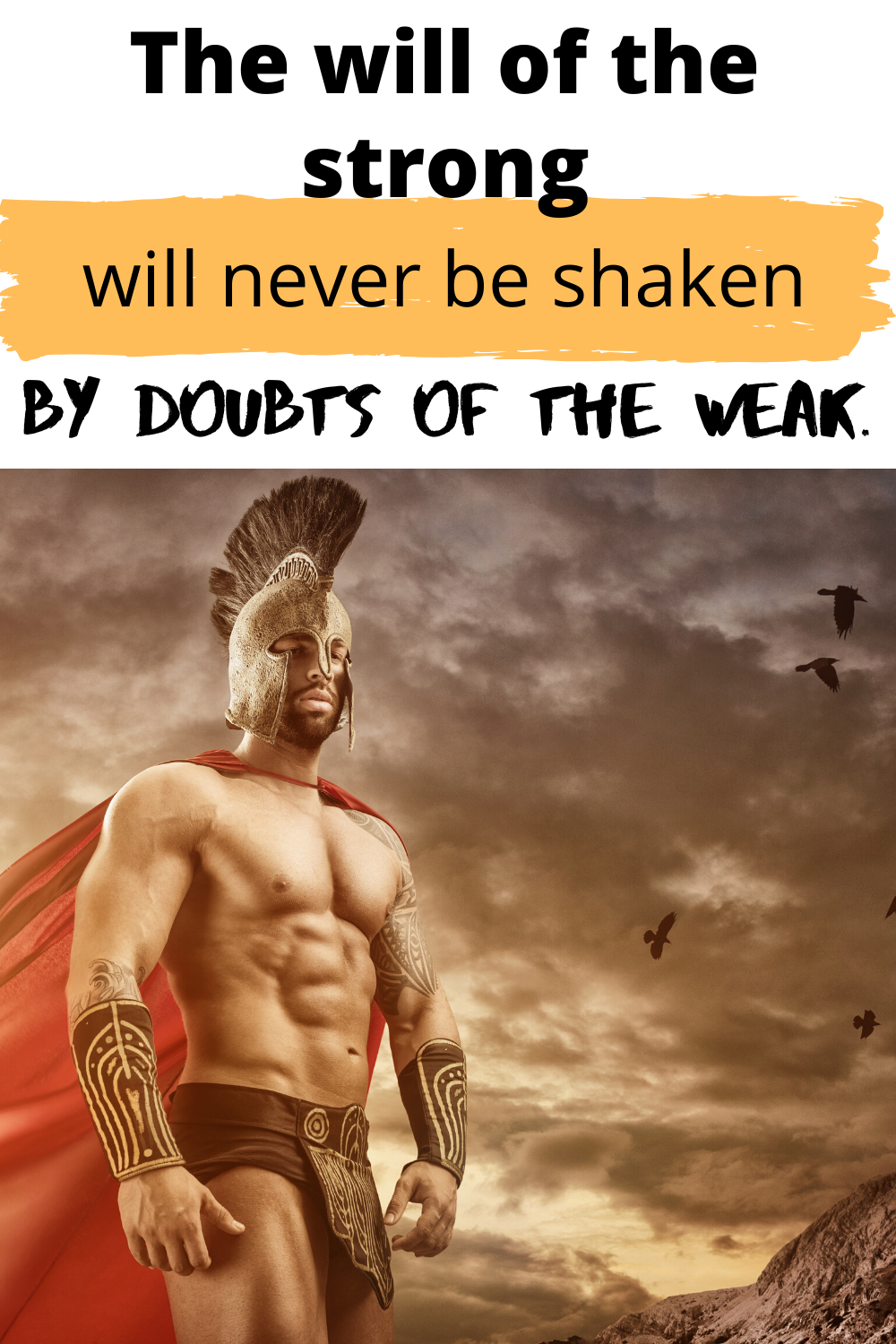 ​
24. A truly strong person does not need the approval of others any more than a lion needs the approval of sheep. Vernon Howard

​25. ​If you are going through hell, keep going. Winston Churchill
​26. Tough times never last, but tough people do. Robert H Schuller

​27. That which does not kill us makes us stronger. Friedrich Nietzsche

​28. At any given moment you have the power to say: This is not how the story is going to end. Christine Mason Miller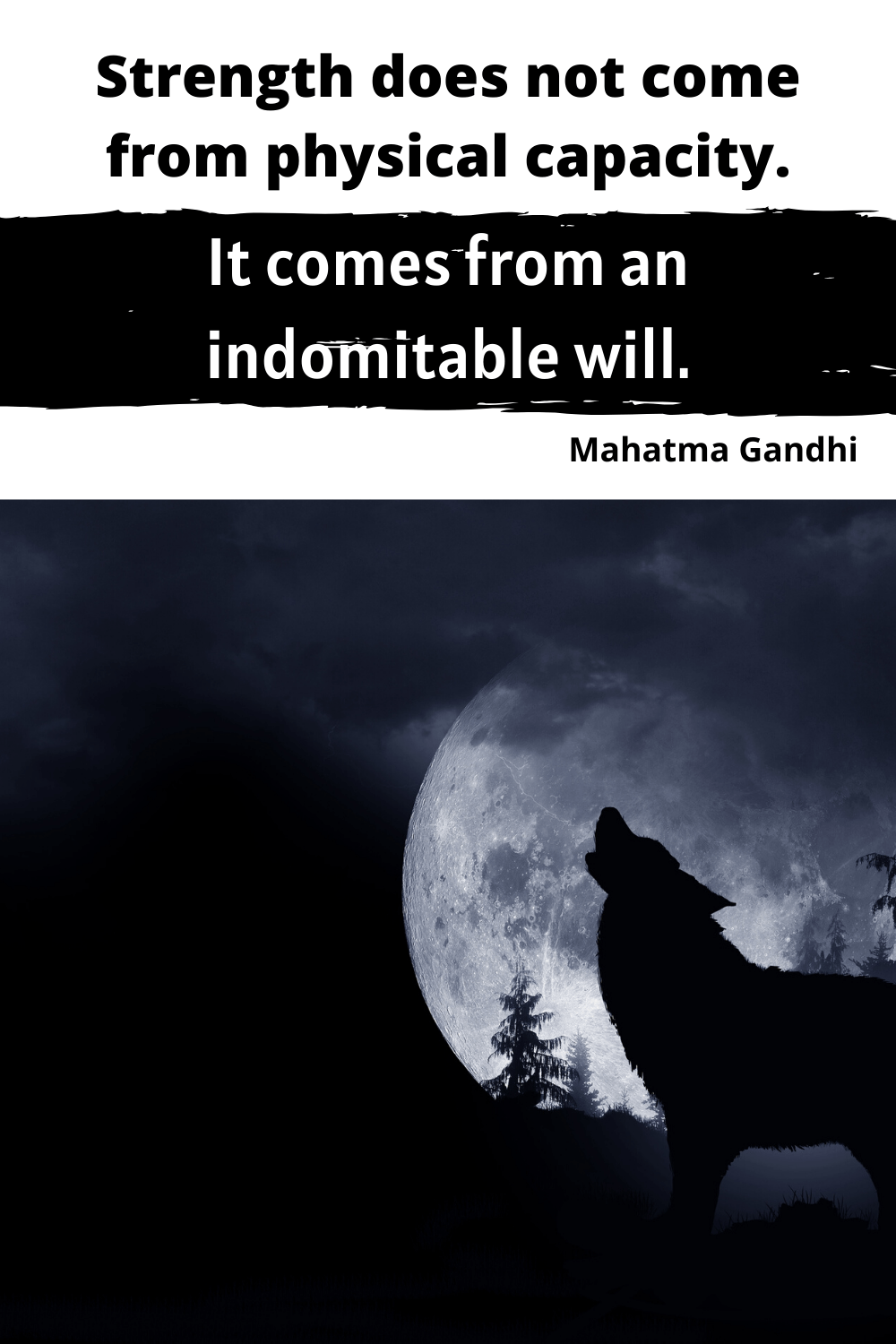 ​
29. Strength does not come from physical capacity. It comes from an indomitable will. Mahatma Gandhi

​30. Concentration is the secret of strength. Ralph Waldo Emerson

​31. Courage doesn't always roar. Sometimes courage is the quiet voice at the end of the day saying, 'I will try again tomorrow. Mary Anne Radmacher

​32. Be strong because things will get better. It may be stormy now but it never rains forever. Evan Carmichael

​33. We must embrace pain and burn it as fuel for our journey. Kenji Miyazawa

​34. A hero is an ordinary individual who finds the strength to persevere and endure in spite of overwhelming obstacles. Christopher Reeve

​35. He who believes is strong; he who doubts is weak. Strong convictions precede great actions. Louisa May Alcott

​36. Most of the important things in the world have been accomplished by people who have kept on trying when there seemed to be no hope at all. Dale Carnegie

​37. Its always better to be surrounded by enemies that make you strong than to be crushed between friends that make you weak. Ram Mohan

​38. ​The world breaks everyone, and afterward, some are strong at the broken places. Ernest Hemingway
​39. Life is, at times, tough…And all we need to do is to prove that we are tougher than it… Sanhita Baruah

​40. Sometimes you don't realize your own strength until you come face to face with your greatest weakness. Susan Gale

​41. You never know how strong you are, until being strong is your only choice. Bob Marley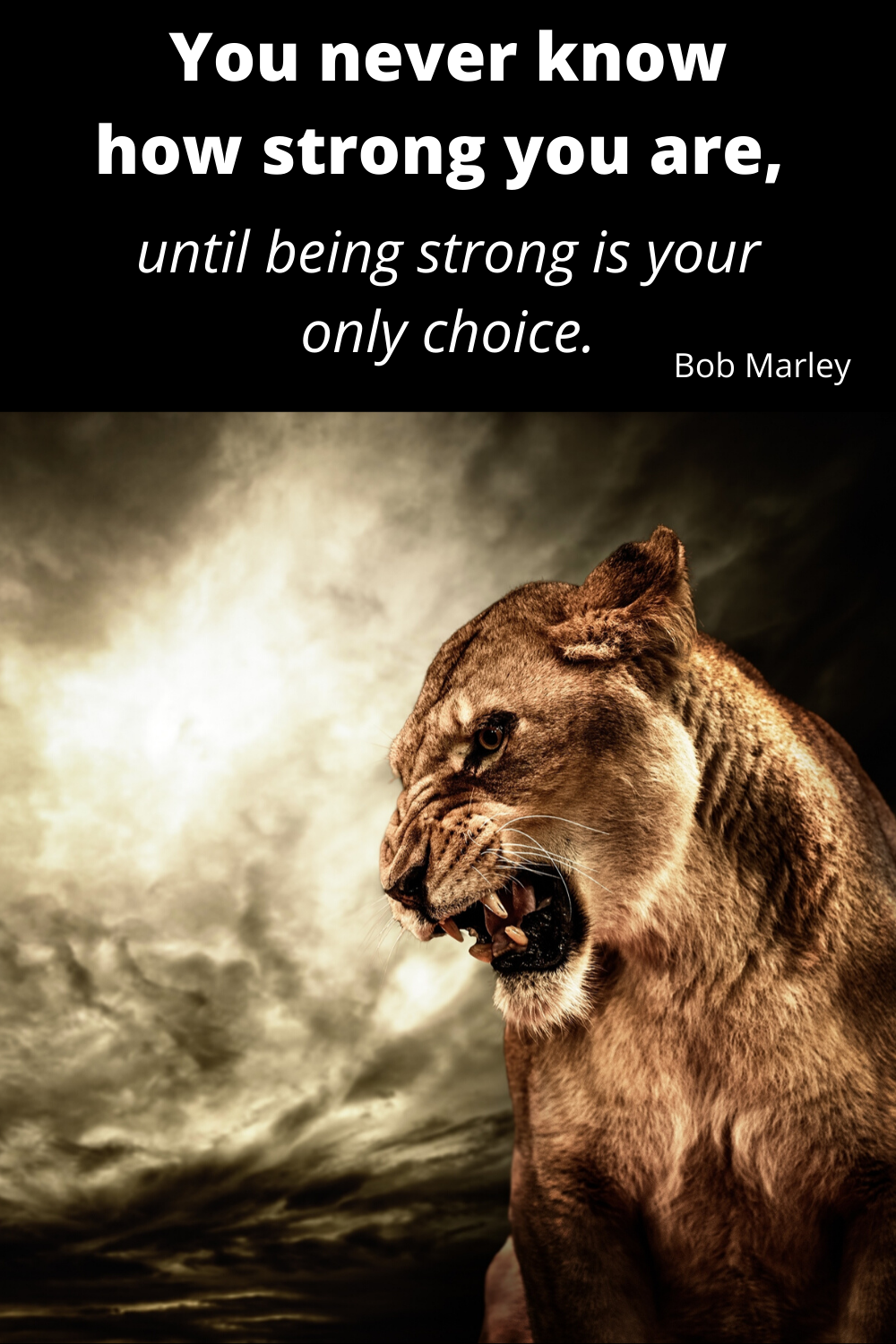 ​
42. I am strong because I've been weak. I am fearless because I've been afraid. I am wise because I've been foolish.

​43. Things happen to you to make you realize your true potential, strength, will power, and heart. You've got to have faith. Dr. Byron Hayes

​44. Failure will never overtake me if my determination to succeed is strong enough. Og Mandino

​45. No matter how hard the battle gets or no matter how many people DON'T believe in your dream, never give up! Eric Thomas

​
​You may also be interested in:
2. Motivational & Inspirational Words
​3. Thought-Provoking Quotes That You Should Read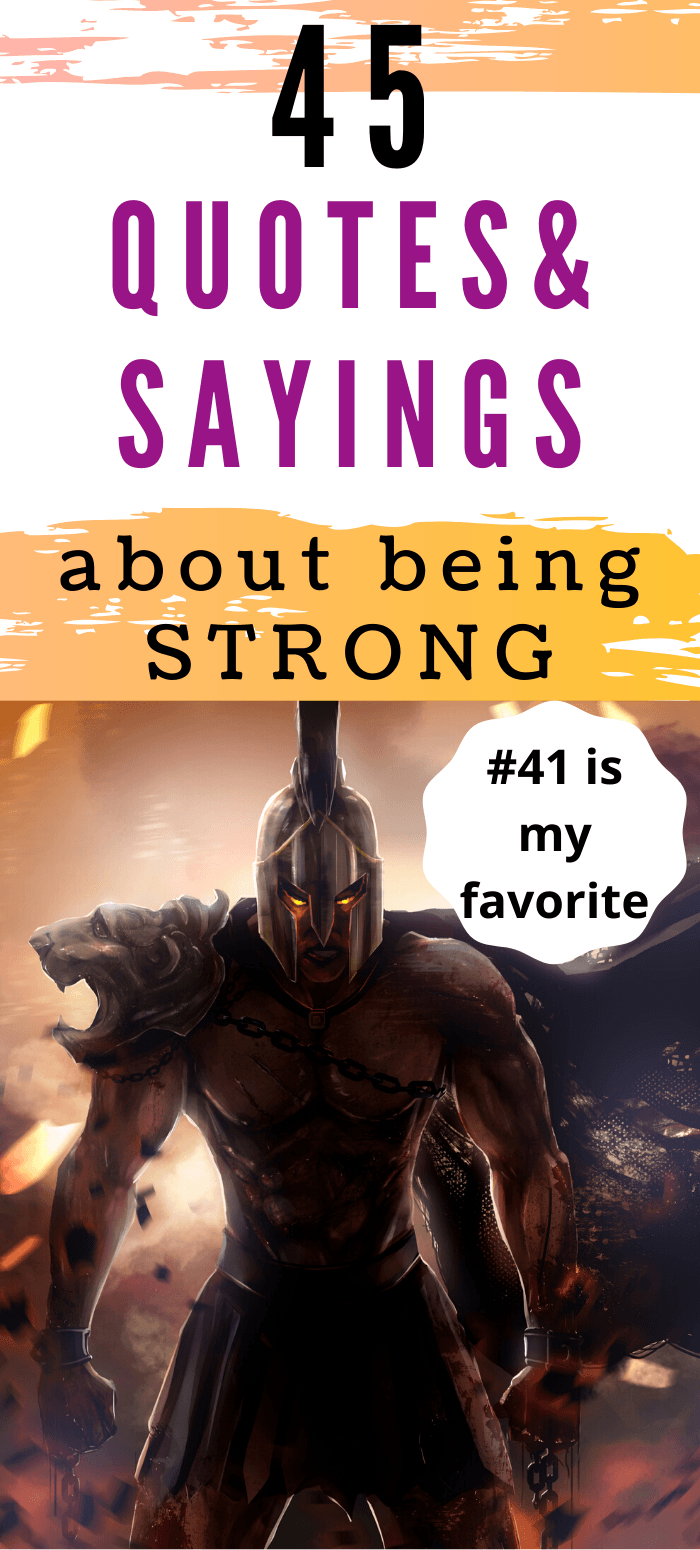 ​
​
​
The following two tabs change content below.
I'm interested in psychology & philosophy. I'm also an enthusiast of meditation & personal development. Thank you for visiting my blog and I hope that you'll find something interesting here.