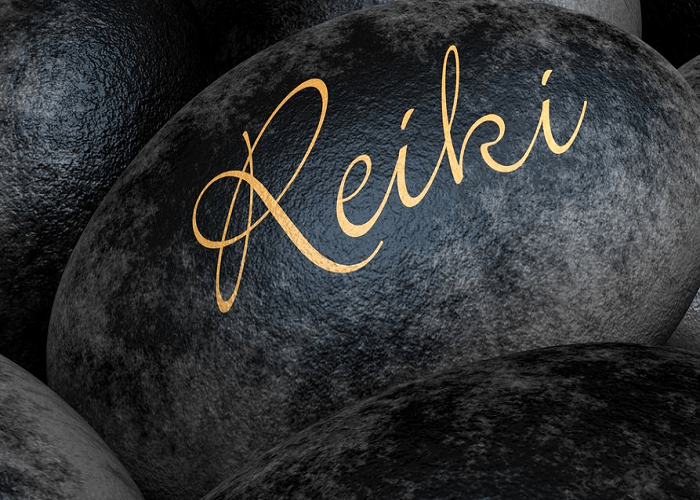 Energetic healing techniques, or systems for intuitive healing, exist within a vast number of cultural backgrounds and spiritual philosophies.
Reiki is one such system; it originated in Japan and has grown in popularity globally in recent years.
It is founded on the notion that a Reiki therapist or experienced practitioner can direct healing energy into another person through a light touch of the hands, and this directing of energy stimulates the body's healing processes.
In fact, many Reiki Masters and practitioners teach that it's possible to self-heal with Reiki, too — and some believe that it is possible to use Reiki as a distance healing method without being in physical contact with the recipient of the healing energy.
​I've put together a list of Reiki books to support you on your discovery of the history, theory, and practice of this healing system. ​
​This list includes some of the best Reiki books for beginners, as well as texts to inspire and deepen the knowledge of advanced practitioners.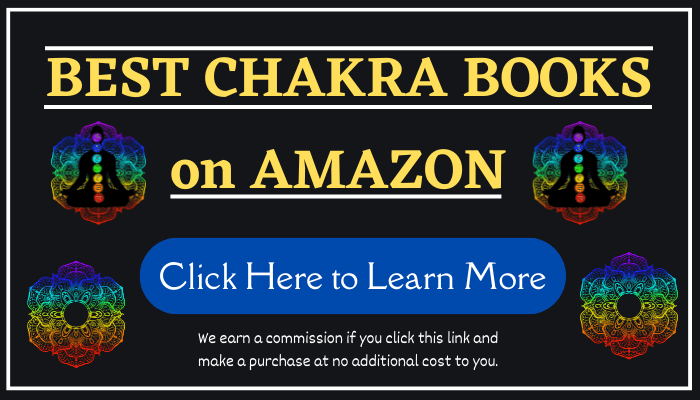 ​
​1. This is Reiki: Transformation of Body, Mind and Soul from the Origins of the Practice
​Frank Arjava Petter has been a Reiki practitioner and healer for over two decades.
He wrote this book with the intention of sharing the experience he has gained over the years — telling the tale of how his perspective on Reiki has changed as his practice has grown, and how his energetic interactions with other people have shaped his understanding of the system.
A highly personal and deeply inspiring read.
​
​2. Reiki Healing for Beginners: The Practical Guide with Remedies for 100+ Ailments
​An ideal read for anyone who wants a practical introduction to Reiki.
Although the theories behind the practice are woven into the text as well, this book is clear and functional — offering easy to understand instructions on how to actually start using Reiki for healing.
It looks at more than 100 common ailments, both physical and emotional, and shows you how specific techniques can be used for those issues.
The teaching is given through illustrations as well as writing; with drawings which highlight energy points and show how energy is transmitted.
​
​3. Reiki for Life: The Complete Guide to Reiki Practice for Levels 1, 2 & 3
​This comprehensive text is a good companion for both beginners and experienced practitioners of Reiki.
The updated edition was published in 2016, and within it you can find a holistic overview which will answer a whole host of questions, including…What is Reiki? How does it work? Is Reiki scientifically proven to be effective — and how do you actually do it?
The author shares in depth knowledge about the origins and evolution of Reiki, and describes methods which can be utilized by all practitioners.
​
​4. Animal Reiki: Using Energy to Heal the Animals in Your Life
​Did you know that Reiki practitioners can work with animals, too?
For the animal lovers amongst you, this book explores the ways in which energy medicine can be used to care for the non-human friends in your life.
As well as providing guidance on how to use Reiki for animal healing, the authors look at how working energetically with animals can strengthen the bond you have with them, creating more fulfilling and mutually understanding relationships.
​
​5. Everything Animal Reiki: A Simple Guide to Meditating with Animals for Healing
​Here, Kathleen Prasad writes about Animal Reiki from a slightly different angle.
She explores how simple meditation practices and a focus on compassion can unlock new realms of connection and respect between humans, animals, and the environment.
The book includes an introduction to the meditative value of Reiki, and actionable advice on how to meditate with animals, and how to help other people establish a meditative connection with the animals in their lives.
Prasad shares more than thirty guided meditations and affirmations to provide a starting point for a more nurturing relationship with the creatures we share our world with.
​
​6. The Japanese Art of Reiki: A Practical Guide to Self-Healing
​Bronwen and Frans Stiene are Reiki Masters who have been major influencers on the direction of research into Reiki around the world since 2000.
This book has been reviewed by other Reiki practitioners as something akin to a sacred manuscript.
It delves into the fundamental aspects of the system of Reiki — based on the authors' own research in Japan.
They travelled together to Japan to explore for themselves the history and roots of the practice, meeting with teachers and practitioners who offered a unique perspective on the evolution of the system, and its foundations in Japanese culture and philosophy.
A wonderful book for those who want to understand where Reiki came from, and who crave the confidence to speak with authority about this healing system.
​
​7. Essential Reiki: A Complete Guide to an Ancient Healing Art
​This book has been important since it was published in 1995.
It was one of the first books to reveal the secrets of Reiki in the West, and sparked a new wave of energy healers to embrace the Reiki system.
It details the three degrees of the Reiki system as they are in traditional Japanese practice, and encourages readers to take the view that this practice is for everyone and cannot be exclusive.
It contains practical guidance on how to use reiki energy healing as well as a philosophical background and overview of the principles of the practice.
​
​8. Magick of Reiki: Focused Energy for Healing, Ritual and Spiritual Development
​Penczak takes a new perspective on Reiki — looking at how modern practitioners of Magick incorporate principles from Reiki into the spells and rituals they use.
It is an illuminating view of the way that Reiki has been adopted, adapted and integrated into different healing systems since it was first introduced to the West.
The author, a Magick practitioner himself, also offers practical guidance on how to draw Reiki and Magick together.
​
​9. Reiki: The Complete Beginners Guide to this Ancient Healing Process: Heal, Energize and Inspire!
​This Reiki guide for beginners covers all of the foundations of the practice — from explaining Universal Energy to exploring the Chakras and how they relate to healing work.
Gemson provides insight into what it actually feels like to give and receive Reiki treatments, making it a useful read for anyone who is intrigued, but uncertain about what to expect.
The 5 Principles of Reiki are outlined clearly — and you can find detailed information about the Reiki Training Levels, too.
A comprehensive book for those who are in the early stages of their journey with Reiki. 
​
​10. Crystal Reiki: A Handbook for Healing Mind, Body, and Soul
The author provides her experience as a master at crystal healing in a helpful text that allows beginners and experts alike to benefit from Reiki.
Her new technique involves a combination of crystal layouts with energy healing to provide treatment opportunities for a variety of ailments.
It is a comprehensive guide that is easy to understand because of the available illustrations.
Readers also receive critical information about the four levels of healing while stressing the importance of wellness for those who practice Reiki personally.
​
​11. The Art of Psychic Reiki: Developing Your Intuitive and Empathic Abilities for Energy Healing
This Reiki book provides a step-by-step guide to take readers through an introduction to Reiki.
It creates a unique narrative that helps everyone to embrace this sacred art while encouraging the development of psychic and intuitive skills.
Many people have premonitions or instincts that they follow during specific moments in life.
The author uses this guide to encourage the development of these feelings into practical skills to use each day.The goal of the text is to help you learn how to use the healing powers of Reiki.
Then you can cultivate the trust needed to listen to your natural intuition so that your emotional intelligence can reach new heights.
​
​12. The Inner Heart of Reiki: Rediscovering Your True Self
If you are already familiar with the practices of Reiki, then this book can take your learning to the next level.
The author prepared it specifically for the advanced student or current teacher who wants to dive deeper into their daily practices.
This book provides a clear guide that helps you to integrate Reiki components into your daily routines.
The mantras, healing, meditations, and other precepts all receive attention so that you can put them into each session or class.
You will discover your authentic self when incorporating the lessons learned in this book.
It will become a resource that you will refer to often.
​
​13. Foundations of Reiki Ryoho: A Manual of Shoden and Okuden
This Reiki book provides a comprehensive guide to the first and second degrees of Ryoho.
Readers will also go through a condensed tale of the history of these practices and how it evolved in the Western world.
The author presents self-healing exercises, meditations for spiritual development, and detailed hand positions to further the reader's understanding.
You'll also receive an introduction to the five levels of byosen with this book, which is the energic mechanisms used to scan individual energy fields.
This process is useful for anyone struggling to find the areas of disharmony in their lives.
​
​14. The Complete Reiki Tutor
This Reiki guide is one of the most affordable and comprehensive resources you can find today.
It provides useful illustrations of hand positions so that the learning processes are simple and straightforward to follow. 
The author is a Reiki master who explores the history and background of this approach to show readers how the healing powers operate.
You'll find a list of treatable ailments, along with an extensive section on the spirit-healing properties of this approach.
The text covers each aspect of this therapeutic option, making it an indispensable book for teachers or students at any level.
​
​15. The Reiki Touch
If you want to broaden your experience with Reiki, then this extensive resource is a must-have item.
It is one of the few products that combine audio, video, written instructions, and reference cards to embrace this practice.
The author is a Reiki master with thousands of students who have gone through every level of available training.
You'll receive the same essentials in this book to start the process of embracing the healing arts.
You'll receive a 60-minute DVD, a CD with music suitable for Reiki, and a 100-page workbook with this investment.
The illustrated cards are useful as a divination tool to discover the specific healing conditions needed for multiple situations.
Whether you are a beginner or have advanced knowledge of Reiki, this book will help you discover something new to add to your routine.
16. Reiki Healing for Beginners
This book is a comprehensive guide to Reiki training at all levels: beginner, intermediate and advanced. Training sessions presented in Reiki Healing For Beginners will empower you to start using Reiki for both self-healing and healing others.
However this book is something more than just a manual for practical application, it is also a tool for personal growth.
Through the practice of giving and receiving Reiki treatments you will experience the flow of energy within you. Over time, as you progress as a healer, you will become more attuned to your own energy, the energy of others and the energy of your surroundings.
You will also improve your intuition and connect on a deeper level with your inner wisdom.   
17. Reiki: Level I, II and Master Manual
Reiki: Level I, II, and Master Manual is the guide for people practicing Reiki at different levels: beginner, intermediate or advanced. In the book you will find everything you need to know about Reiki, about the energy which heals emotional, physical and energetic imbalances.
This manual offers detailed support during your practice of Reiki for self-healing and healing others. Doesn't matter whether you're a beginner or an experienced Reiki practitioner, this guide is a very useful resource.
It can be used by those enrolled in formal Reiki courses or those who just want to brush up on their skills.     
18. The Reiki Manual: A Training Guide for Reiki Students, Practitioners, and Masters
Reiki Manual offers valuable support for students and teachers alike. Thanks to the very accessible language used by the author the readers will easily understand it and improve their knowledge of the practice. 
At the end of the book there's a reference material for students who want to become professional practitioners and for Masters who want to gain extra knowledge. In this section you'll also find some basic information about health, safety and managing a successful practice. 
Students can use this manual to prepare themselves for the Reiki classes. During the course one can use it as a textbook. It will help Reiki practitioners to practice in the best possible way. It can also be used by Reiki Masters as a guide for creating their own courses.  
19. Complete Reiki: The All-in-One Reiki Manual for Deep Healing and Spiritual Growth
This book is perfect for all students of Reiki. It's full of informative illustrations and instructions. 
What will you find in this comprehensive guide? 
You will learn about the history of Reiki
You will explore the three levels of Reiki training
You will study illustrated guides 
Everything you want to know about Reiki you will find it here!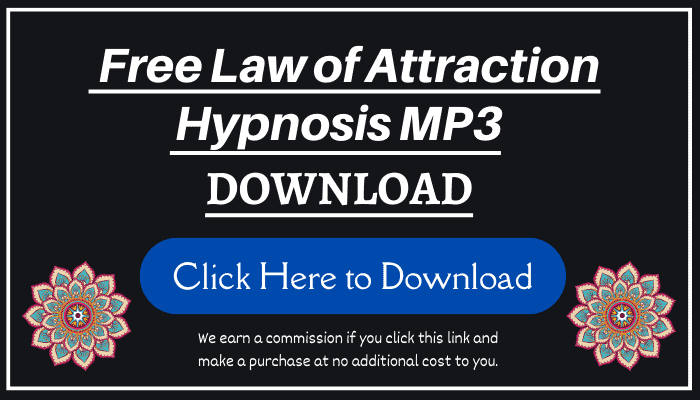 The simplicity of Reiki means that it is safe for anyone to use, and there are an incredible number of positive stories out there about the benefits of the practice.
It's about energy and connection; and using one's energy to lower stress levels and tap into the natural capacity of the body and mind to restore and mend itself.
The way that this practice is shared between people differs from other techniques in that it is not actively taught — instead, Reiki Masters transmit the ability to harness and share energy through a particular type of Reiki session known as an attunement.
Are you interested in learning more about this system, or do you already work with it and would like to expand your knowledge and gain a little extra inspiration?
If so, the books discussed here will provide you with a solid grounding in the basics of Reiki and new perspectives to draw into your understanding of what this energy healing system is, where it comes from, and how you can integrate it into your daily life.
​You may also be interested in: 

​1. Reiki Distance Healing Made Simple

​2. ​Law of Attraction For Beginners  

3. Best Books on Minimalism

4. Reiki Level 2 [The Basics of the Inner Teachings] 
​