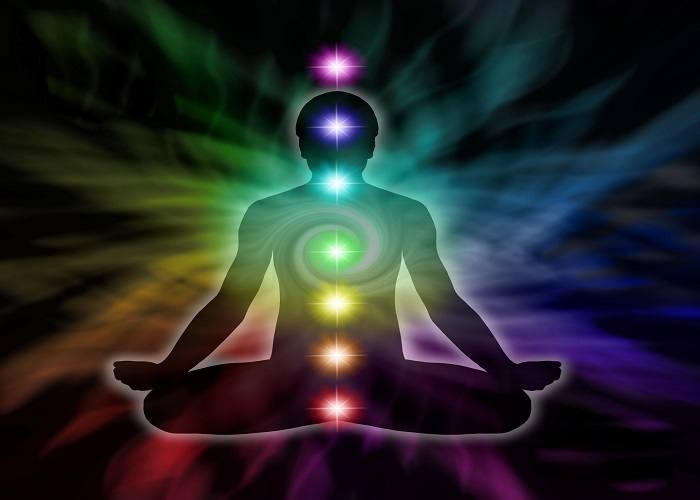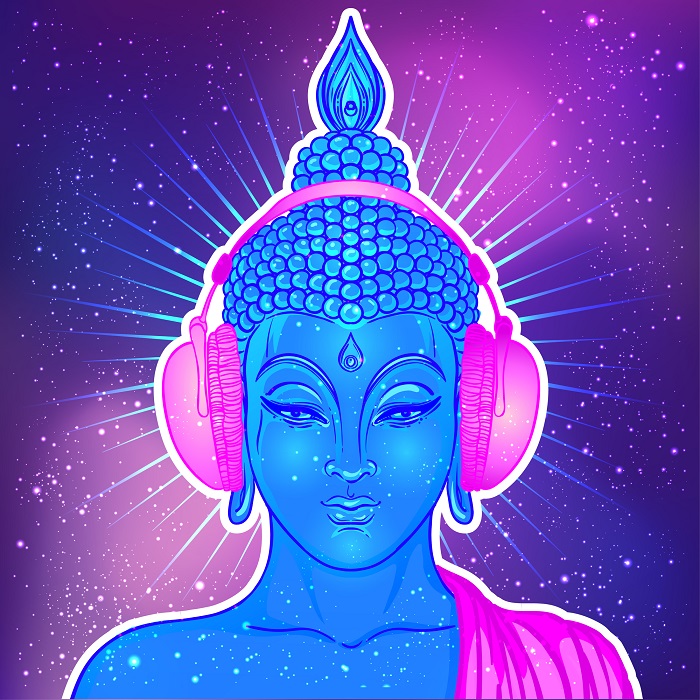 ​The body is the vehicle, consciousness the driver. Yoga is the path, and the chakras are the map.   Anodea Judith
Chakras are spiritual energy centers found within the human body.
Everyone has them. Seven (or nine) chakras are in specific locations, starting from the crown of your head, through your neck, and then down along the spine.
Images of chakras form disks or wheels because the Sanskrit word translates into these words.
This system isn't a form of New Age mysticism or pseudo-religion like some critics suggest.
The Vedas describes these energy centers in books over 3,500 years old.
Each one corresponds to specific organs.
The energy centers also work with various states of being, including physical, emotional, spiritual, and psychological approaches.
Prana, the pure healing energy that's all around us, is also found in each chakra.
If blockages occur, then an imbalance occurs in life.
Learning how to access this energy can lead to a happier and healthier life.
Although Western medicine doesn't offer much research-based evidence for prana, several resources in yoga, meditation, and reiki teach how to keep these wheels or disks open.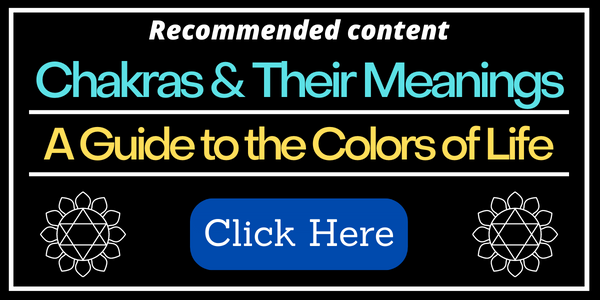 ​
List of the Best Chakra Books Available Today
If you want to learn more about your energy sources, then the best chakra books can teach you how to access and use prana.
You can also learn how to unblock your chakras to create more balance in your life from the following literature.
​
This book takes readers through a three-part healing approach.
It helps you to identify what is bothering you, discover the chakra impacted by the blockage, and how to cleanse the obstacle.
Several healing techniques are available in the text to try.
You'll also find a variety of therapeutic methods to use, ranging from essential oils to crystals.
Several helpful photographs and illustrations will teach you the locations of each chakra.
Readers can also get to know the crystals and yoga poses that can work to provide relief.
The author suggests that these methods can help with headaches, neuropathy, loneliness, and more.
​
The author is a leading metaphysical teacher and creator of the website Sage Goddess.
Readers will review the major chakras and how to tap into them to manifest positivity, find balance, and start restorative processes.
A thorough explanation of why particular sacred plants, essential oils, and crystals are helpful for this process is made available to you.Each chapter in this chakra book includes exercises that can help readers to access prana.
Meditations, working with spirit guides, and the creation of a dedicated altar are all components of this useful guide.
​
The author believes that the chakra system provides the foundation of yoga.
It joins the body and mind with spirit and matter to create a divine union.
Readers can learn how to incorporate the practices and principles of their yoga activities to awaken the prana that connects them to the highest source.
Seven crucial keys will unlock the inner temple to create positive results for beginners right away.
You will discover step-by-step illustrations for each yoga pose in this book.
Readers also receive information about relevant breathing practices, guided meditation, and bioenergetic exercise to create the well-being wanted in life.
​
This chakras book is one of the most thoroughly researched texts for beginners that are available right now.
It provides readers with new insights into these energy centers while using the personal experiences of the author to improve wellness.
The journey takes one through cross-cultural systems to explore the history, structures, and practices of the energy that surrounds everyone each day.
You will learn how to work with your chakra systems for personal growth with this book.
Then readers can use the provided comprehensive insights to begin understanding how to access their strength and vitality daily.
​
If readers need help to awaken the healing power of their chakras, then this text provides a useful guide to follow.
It provides detailed descriptions of each chakra, making it possible for you to diagnose and treat blockages using this technique.
The inclusion of mantra and mudras enhances the meditation approaches taught in the book, encouraging stress reductions and less fatigue.The goal of the author is to help each reader find their balance once again.
Life gets busy these days, but readers who practice intention can transform their body, mind, and spirit with the lessons taught here.
Then you can set yourself free from the destructive cycles of anxiety and exhaustion.
​
The revised version of this classic chakra book for beginners brings a fresh perspective to the Eastern approach to prana access.
It incorporates frameworks from the psychology of Carl Jung while using somatic and child developmental theories to create personalized systems.
Readers will get an introductory lesson in metaphysics so that they can apply the chakra system to the essential decisions of life that happen daily.
What makes this book unique is the author's schematic arrangement of it.
Each chapter focuses on a single chakra to explore its development.
Then readers can take a trip through their childhood developmental patterns to identify places where healing may need to occur.
​
This book takes the perspective that knowledge can lead to personal insight.
The author takes readers through the nature of chakras, explaining where they dwell and how to use them correctly.
The goal is to help each person to deploy their inner powers based on the original Vedic teachings instead of using modern interpretations.
The author also takes you through the seven bodies that make up the personal aura.
Each one vibrates in specific ways that ally themselves to the hues of the universe.
We can only see the physical body, which is why it tends to be the primary focus of finding balance.
This text suggests that when we understand each body in detail, then it is easier to access the healing power of thought.
​
If you have never explored how chakras can supply balance to your life, then this beginner's book is the perfect introduction.
The author explains how to promote more balance in life by offering realistic suggestions that can inspire everyone to take care of themselves better.
The practical knowledge provided in this text comes from the perspective of massage therapy training, so it is a unique approach when compared to the other chakra books.
It will help you to wrap your mind around the topic of chakras.
Most readers find themselves referring to it frequently, making it a useful ongoing resource as you learn how to access prana.
​
This beginner's chakra book takes a comprehensive look at what it takes for the average person to clear emotional blocks and old behavioral patterns.
You'll learn how to select, program, and use crystal sets to restore balance to your life.
The text also takes you through the role and associations that each chakra plays.
Some people can struggle to identify when their chakras are weak or blocked.
The author provides specific insights in this area to help each person reach a state that offers more clarity and balance.
You can then select the correct crystals for your needs every time your energy doesn't feel right.
​
This book on chakras is more about the author's journey through anger, depression, and weight gain to find a new place of better health.
Readers can take insights from her observations to create new opportunities for balance at a personal level.
It is one of the few narratives that incorporate nutrition into the process of finding more wellness.
Readers will find practical tips throughout the text, interspersed with moments of humor to make the book feel relatable.
If you are ready to make a shift in your life, then this chakra book can help you to make the transition to a higher level of well-being.
​
Instead of using a textbook-like format for learning, some beginners may find the workbook design of this chakra book to be more appealing.
The plan works as a useful personal diary that takes the reader through the individualized discovery of their chakras.
You'll discover information about herbs, flower essence, and aromatherapy as you take a journey through each day.
Many of the activities involve coloring and positive affirmations.
Both of these methods are useful in meditative practices, prayer, and general spirituality.
As readers take each step, the goal of the author is to help them find balance while soothing the soul.
Over four decades of experience went into the development of this workbook, making it one of the highest-rated tools for beginners to use.
​
The author explores the idea of chakras being a portal between the spiritual and physical planes in this unique book.
It is a text that suggests unparalleled opportunities for health, growth, and transformation are possible when accessing prana.
The original sold over 200,000 copies, and now this revision includes new chapters on evolution, relationships, and raising children while supporting healthy chakras.
It is one of the most influential books on chakras ever written because of the spiritual wisdom it offers.
Following the principles outlined by the author can help readers to enhance their creativity, find more energy, and potentially manifest their dreams.
​
The authors of this beginner's chakra book suggest that children can tap into a unique connection with the divine.
As parents, teachers, and mentors, the adults in a child's life have a responsibility to help them connect to their spirituality.
The text brings the wisdom of the chakra system to life by giving kids the tools they need to recognize the imbalances they have.
Then the mindful practices incorporated into the text can help them to start the healing process in time.
The information included in the narrative is clear and straightforward.
It can help both children and adults to understand the chakra system better by using simple thoughts that provide meaningful explanations.
Unique illustrations help to reinforce the lessons taught so that it becomes possible for everyone to find a better balance in today's busy life.
14. The Book of Chakra Healing
Improve your overall well-being by practicing chakra healing, an Indian system that focuses on the flow of energy through seven centers of the body. This comprehensive guide, full of illustrations and easy-to-follow techniques, explores the symbolism associated with each chakra and offers a wealth of information on various healing practices.
In this book you'll also find information on using crystals, essential oils, and creating altars in your home, as well as helpful charts and references. Start your journey towards optimal physical, emotional, and spiritual health today with this valuable resource.
15. Chakra Healing Techniques: A Beginner'S Guide To Activating, Self-Balancing, And Unblocking Your 7 Chakras.
If you're a beginner who wants to learn about chakra healing techniques and about how to activate and balance your chakras, then this book is perfect for you!
In Chakra Healing you'll learn how to use different techniques, such as meditation and aromatherapy in order to activate and balance your chakras.
You will read about creating daily rituals in order to maintain your health and positive energy and you'll find out what you can do to unblock your chakras and how to maintain them in balance through diet, exercise and sleep.
Thanks to this book you will become proficient at chakra healing.
16. Chakra Healing Bible: [5 in 1] The Complete Guide to Simple and Effective Self-Healing & Meditation Techniques to Balance Your Chakras, Boost Your Positive Energy, and Improve Your Psychic Abilities
Inside the Chakra Healing Bible you will discover many techniques to help you heal your chakras and improve your overall energy. You'll learn to identify which of your 7 chakras is blocked and how you can restore its function by using breathing techniques.
You will also learn about 8 different types of meditation and about common issues that may arise while meditating. You will read about simple yet powerful methods to activate your energy and heal each chakra by utilizing crystals, yoga and exercises.
You'll find out about natural herbal remedies that can help unblock your chakras and give you a powerful rush of energy throughout your body. You'll learn about rituals with crystals, affirmations, and Reiki that can help you release anxiety and frustration for renewed energy and vitality.
This is the book for you if you want to discover how to connect with your deepest self and get back your natural self-healing ability.
What Are the Benefits of Chakra Healing?
The chakras give everyone a way to balance their whole system through this pure mind and body connection.
Whether you believe in the presence of seven or nine chakras, the outcomes offered by today's authors come from practical experience.
Prana travels upward from the root chakra, joining with a person's spiritual energy to create a balanced consciousness.
If you feel like negativity surrounds you, then a blockage may be present in one of these areas.
These chakra books can enhance your well-being by teaching you how to recognize and remove these blockages.
It isn't necessary to be literal about the chakras or to approach them mystically. 
You can benefit from these lessons without visualizing them.
As long as you keep an open mind and apply the experiences offered in the chakra books, then life can feel balanced once again.
​
​You may also be interested in:

1. Chakra Bracelets

2. The 8th Chakra

3. The Hara Chakra

4. The Ear Chakra
​​
​
The following two tabs change content below.
I'm interested in psychology & philosophy. I'm also an enthusiast of meditation & personal development. Thank you for visiting my blog and I hope that you'll find something interesting here.