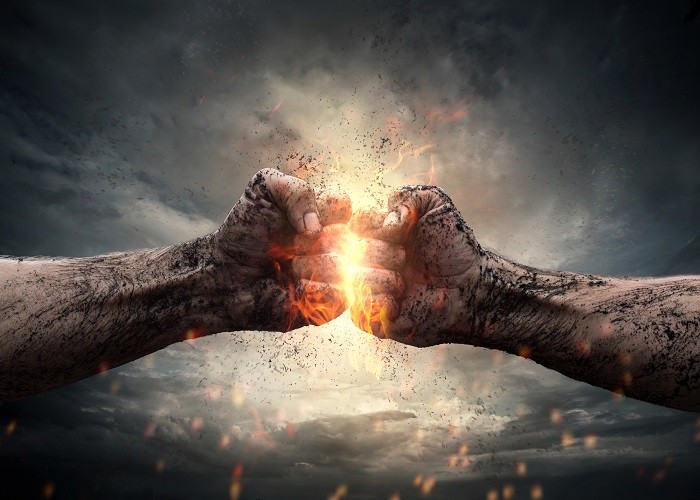 1.
For what it's worth: It's never too late to be whoever you want to be. I hope you live a life you're proud of, and if you find you're not, I hope you have the strength to start over again. F. Scott Fitzgerald
2.
Fears are nothing more than a state of mind. Napoleon Hill
3.
Never be afraid to try something new. Remember, amateurs built the ark, professionals built the Titanic.
4.
Of all the liars in the world, sometimes the worst are our own fears. Rudyard Kipling
5.
You were given this life because you are strong enough to live it.
6.
Fear has a large shadow, but he himself is small. Ruth Gendler
7.
Doubt kills more dreams than failure ever will. Suzy Kassem
8.
If you haven't the strength to impose your own terms upon life, then you must accept the terms it offers you. T.S. Eliot
9.
Everything you want is on the other side of fear. Jack Canfield
10.
When you come to the end of your rope, tie a knot and hang on. Franklin D. Roosevelt
11.
Inaction breeds doubt and fear. Action breeds confidence and courage. If you want to conquer fear, do not sit home and think about it. Go out and get busy. Dale Carnegie
12.
Find out what you're afraid of and go live there. Chuck Palahniuk
13.
Strength does not come from physical capacity. It comes from an indomitable will. Mahatma Gandhi
14.
Life shrinks or expands in proportion to one's courage. Anais Nin
15.
Only when we are no longer afraid do we begin to live. Dorothy Thompson
16.
Living with fear stops us taking risks, and if you don't go out on the branch, you're never going to get the best fruit. Sarah Parish
17.
In the middle of a difficulty lies opportunity. Albert Einstein
18.
Fear is only as deep as the mind allows.
19.
The world breaks everyone, and afterward, some are strong at the broken places. Ernest Hemingway
20.
Never trust your fears. They don't know your strength. Rainer Maria Rilke
21.
You gain strength, courage and confidence by every experience in which you really stop to look fear in the face. You are able to say to yourself, 'I have lived through this horror. I can take the next thing that comes along.' You must do the thing you think you cannot do. Eleanor Roosevelt
22.
We are more often frightened than hurt; and we suffer more from imagination than from reality. Seneca
23.
Life doesn't get easier or more forgiving, we get stronger and more resilient. Steve Maraboli
24.
He knows not his own strength who hath not met adversity. William Samuel Johnson
25.
Fear is temporary. Regret is forever.
26.
Fear has its use, but cowardice has none. Gandhi
27.
Fall seven times, stand up eight. Japanese proverb
28.
Life is very interesting… in the end, some of your greatest pains, become your greatest strengths. Drew Barrymore
29.
The cave you fear to enter holds the treasure you seek. Joseph Campbell
30.
You never know how strong you are until being strong is your only choice. Bob Marley
31.
Nothing in life is to be feared. It is only to be understood. Now is the time to understand more, so that we may fear less. Marie Curie
32.
Feel the fear and do it anyway. Susan Jeffers
33.
You have power over your mind – not outside events. Realize this, and you will find strength. Marcus Aurelius
34.
Let everything happen to you: beauty and terror. Just keep going. No feeling is final. Rainer Maria Rilke
35.
Let me tell you the secret that has led me to my goal: my strength lies solely in my tenacity. Louis Pasteur
36.
He who is not everyday conquering some fear has not learned the secret of life. Ralph Waldo Emerson
37.
If you are going through hell, keep going. Winston Churchill
38.
Few men during their lifetime come anywhere near exhausting the resources dwelling within them. There are deep wells of strength that are never used. Richard E. Byrd
39.
The eagle has no fear of adversity. We need to be like the eagle and have a fearless spirit of a conqueror! Joyce Meyer
40.
Be patient and tough; someday this pain will be useful to you. Ovid
41.
Do the thing you fear and the death of fear is certain. Ralph Waldo Emerson
42.
I am not what happened to me. I am what I choose to become.
43.
Life is the art of living with uncertainty, without being paralyzed by fear. Dr. W. Dillon
44.
The undertaking of a new action brings new strength. Richard L. Evans
45.
Sometimes you don't realize your own strength until you come face to face with your greatest weakness. Susan Gale
46.
Our handicaps exist only in our minds. Franklin D. Roosevelt
47.
Strength and growth come only through continuous effort and struggle. Napoleon Hill
48.
Don't be afraid of your fears. They're not there to scare you. They're there to let you know that something is worth it. C. JoyBell C.
49.
Focus on where you want to go, not on what you fear. Tony Robbins
50.
The beautiful thing about fear is, when you run to it, it runs away. Robin Sharma
51.
Sometimes, what we fear the most is what we most need to do. Tim Ferriss
You may also be interested in:
1. Thought-Provoking Quotes About Death
The following two tabs change content below.
I'm interested in psychology & philosophy. I'm also an enthusiast of meditation & personal development. Thank you for visiting my blog and I hope that you'll find something interesting here.