Productivity is a popular word nowadays. Everyone's talking about being more and more productive. It's understandable.
People each day have a lot of things to do and they need to find a way to do these things as efficiently as possible.
Being productive doesn't necessarily mean that you have to do a lot of things. The more you are able to do within an hour the more productive you are. Not really in my opinion.
It rather means that you do the right things at the right time and in the right way.  
Will affirmations help you become more productive? They may or may not. These are not magic pills! Not everything works the same for everyone. However it doesn't hurt to try!
Below you will find 43 positive affirmations that may help increase your daily productivity & make it easier for you to focus on the right things at the right time in order for you to achieve the most optimal results.
However there's one important thing you should remember. The affirmations presented here may not be the best affirmations for you. Use them as examples and create your own.
When you use affirmations you need to feel that they work for you because they relate specifically to your life, to the issues in your life. You need to believe in them.
Should you repeat all these affirmations every day?       
Of course not. If you think that some of them work for you – then use them. But it's always best to create 3,4 or 5 affirmations of your own and say them aloud (or in your mind if you prefer) every day.
I like repeating affirmations in the morning and then during the day whenever I feel that they may be helpful for me.
Let your affirmations help you manifest what you want.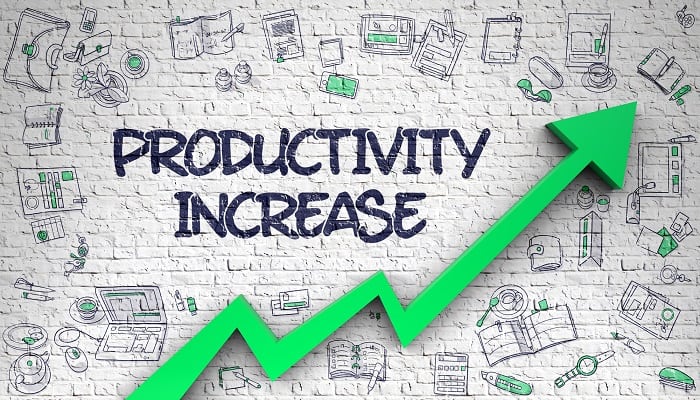 1. I Love Being Productive

2. I am Concentrated and Determined to Achieve My Goals

3. No Bad Habits Can Influence My Productivity.

4. I am No Longer a Dreamer. I am Now a Doer.

5. I Can Focus and Concentrate Whenever I Want. 

6. Daily Goals That I Set For Myself Will Help Me Achieve My Long-Term Goals.

7. I Do The Right Things, The Right Way at The Right Time.

8. I Don't Do More Things, But I Do The Right Things.

9. I Focus Only On One Task At a Time.

10. Nothing Can Distract Me From My Goals.

11. I Handle With Ease The List Of My Daily Tasks.

12. My Time Management Skills are Getting Better and Better.

13. Doubts, Pessimism and Discouragement Won't Stop Me From Achieving My Goals.

14. I Really Like Being Productive. It's a Great Feeling.       

15. It's Possible to Solve Every Problem With the Right Mindset.   

16. I Will Use Wisely Every Spare Moment of The Day.

17. I am Excited That Today I've Accomplished Everything That I've Planned. 

18. I am Really Good at Being Productive.

19. I Use My Time Wisely and Efficiently. 

20. Each Day I Accomplish More and Become Self-Sufficient.   

21. I'm not Afraid of Hard Work.   

22. I Know What I Want and I Will Get It. 

23. I am Ready to Do Whatever It Takes to Achieve My Goals. 

24. I am Motivated and Love to Get Things Done.

25. If I Start Something I Always Finish It.

26. I am Full of Energy and Can Accomplish Whatever I Want.     

27. I Will Use This Day to the Fullest.

28. I Challenge Myself Every Day to Work Harder and Smarter.  

29. I Can Solve Any Problem No Matter How Big.

30. I Focus Only On Important Tasks Because I Know What's Important.  

31. I Always Plan My Day the Night Before In Order to Hit the Ground Running In the Morning. 

32. I am Creating Systems That Speed Up My Work.

33. Today is Going to Be an Amazing Day and I Will Accomplish My Goals.

34. I Can Find the Time to Do Everything That Needs to Be Done.   

35. If Something Distracts My Attention I Can Quickly Get Back On Track.  

36. I am Ready to Do Whatever is Necessary to Reach My Goals!

37. My Motto is GSD (get s**t done). 

38. I Don't Just Get Things Done. I Always Get the Right Things Done. 

39. I am a Problem Solver and Don't Get Easily Discouraged. 

40. I am Fully Concentrated On the Task at Hand. I Tune Out All Distractions.

41. I am Well Organized and Disciplined. I am an Achiever.

42. I Never Stop Learning. If There's Something I Don't Know I Work to Find It Out.  

43. I Can Get Tired and Discouraged But Eventually I Will Achieve What I Want.  
You may also be interested in:
1. Self-Hypnosis & Subliminal MP3 Audio Downloads
2. Music For Meditation, Relaxation, Sleep, Concentration & more
3. Affirmations to Attract the Love of a Specific Person
4. How to Make Affirmations Work Faster
5. Positive Affirmations For Mental Health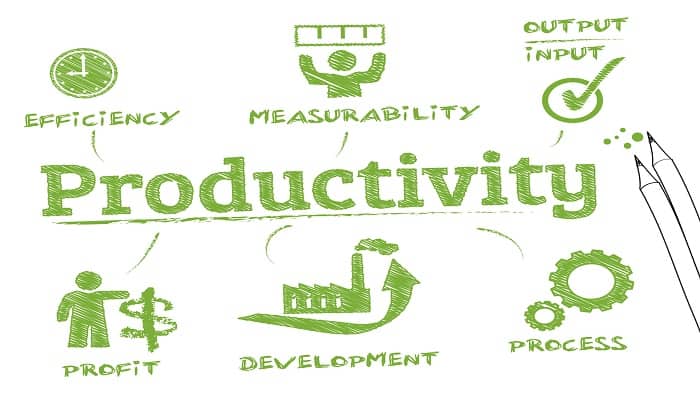 The following two tabs change content below.
I'm interested in psychology & philosophy. I'm also an enthusiast of meditation & personal development. Thank you for visiting my blog and I hope that you'll find something interesting here.