iRest Yoga Nidra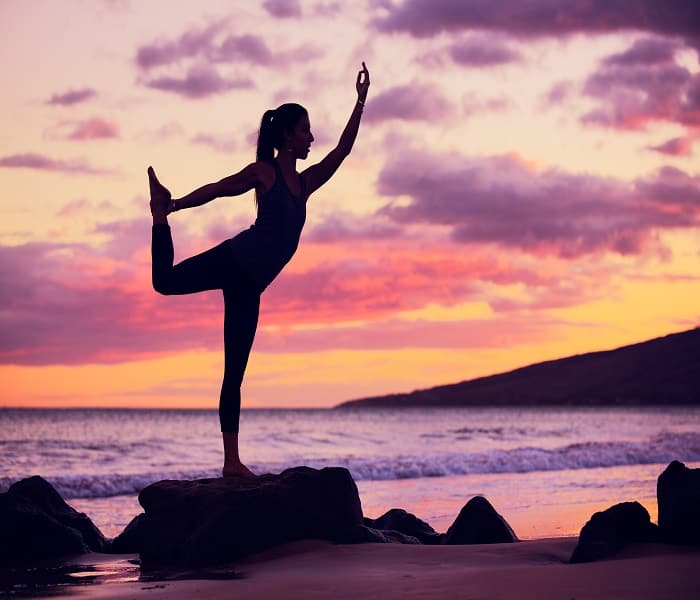 One of the first things you need to think of when starting a yoga practice is a mat. What kind of mat to buy for yourself to make your yoga sessions enjoyable and safe?
You need to decide not only which brand to choose and what kind of material you want your mat to be made of, but you also need to consider these three things, i.e.:
1. How long do you want it to be?
2. How wide do you want your mat?
3. And how thin or thick it should be?
So buying a yoga mat you need to take into consideration your height, size and weight.
Fortunately choosing a yoga mat size is easy, so don't overthink it. It's really not a big problem to decide on the length and width of your yoga mat.
Most probably a standard-sized yoga mat will be a good fit for you.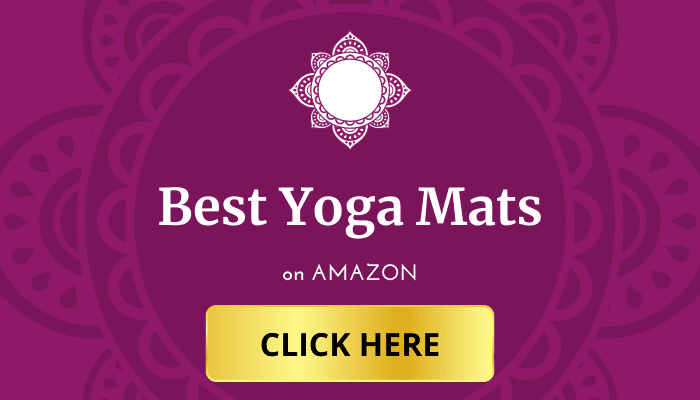 Yoga Mat Length
Yoga mats can have different sizes, but most people are comfortable practicing on a mat of a standard size, i.e. 24 inches wide and 68 to 72 inches long.
What if someone is taller, has broad shoulders or needs a bigger mat because of their practice style?
Then they need to purchase a bigger mat for themselves in order to avoid slipping off it during the practice. It won't help you relax if your feet and head are hanging off the mat.
As already mentioned, for most men and women, a yoga mat that is 24 inches wide and 68-72 inches long will be enough. So for example if your height is below 6 feet then the standard yoga mat size will be a great fit for you (24″-72″). 
However it's not always that simple because your body type and practice style also play a role in choosing the yoga mat. So sometimes even if you're not that tall you may find out that you prefer to have a bigger mat than the standard size.  
If you're taller than 6 feet and you don't want your hands and feet hanging off the mat when lying flat on it then you should think about getting a mat that is 7-10 inches longer than your height.
For extra tall yoga practitioners an 84″ or 85″ long mat will be perfect. So for example, if you're above 6 feet tall, get yourself a mat that is 24 inches wide and 72-85 inches long. 
Yoga Mat Width
What about the width of your mat? The standard size is 24″, but there are also other dimensions such as 26-inch, 28-inch, and even 36-inch wide yoga mats.
24″ is standard across the board and is a good size for most average sized adults, but if you like to have some extra space on your mat then probably a 26″ wide mat is going to be a better choice for you.   
Remember it's always better to have a mat that is too long and too wide than a mat that is too small.
What Thickness Do You Need?
That depends on where you want to use your mat. A standard mat thickness is around 4-5mm (around 1/8 inch). Thin yoga mats range from 1-3mm (around 1/16 inch) and thick mats range from 5-6mm (around 1/4 inch).   
Thin mats are fine if you're going to use them on a carpeted floor or on the beach. However if you're going to practice on a hard surface then a thick mat is what you want to use.
Thick yoga mat is more comfortable but it's more difficult to feel a strong connection to the floor when you use one. On the other hand if you're practicing on a thin mat it's easier to get your knees banged up doing certain poses.  
If you're young and healthy then a 4mm-thick mat should be good for you. On the other hand if you're an older person and have some mild issues with your knees then look for a mat with at least 6mm of padding.   
Remember that a thick mat is a bit heavier and takes up more space if you would like to travel with such a mat.
Wider and longer mats are also a bit more expensive because they require extra material to be made. 
In summary, if you think that you will feel more comfortable on a wider and longer mat or you're taller than 6 feet, get yourself a mat that is a few inches longer than your height and a bit wider than a standard width.
Other than that just use a standard-sized mat if you're no more than 6 feet tall.    
Yoga For Men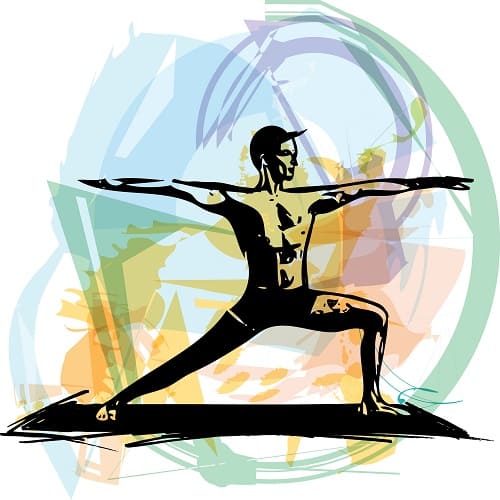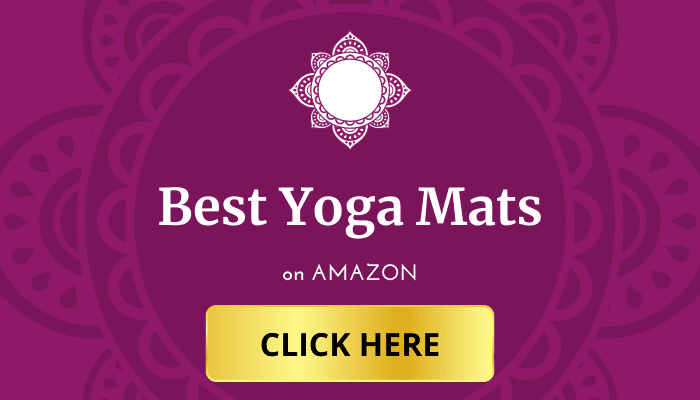 You may also be interested in:
1. Is It Better to Do Yoga Before or After a Workout? 

2. How to Clean a Lululemon Yoga Mat [Do's & Don'ts]

3. Yoga Mats For Sweaty Hands & Feet

4. Yoga For Men Over 50

5. How Often Should You Do Yoga to See Results?

6. Is Yoga Enough to Stay Fit?

7. How to Clean a Cork Yoga Mat?
The following two tabs change content below.
I'm interested in psychology & philosophy. I'm also an enthusiast of meditation & personal development. Thank you for visiting my blog and I hope that you'll find something interesting here.