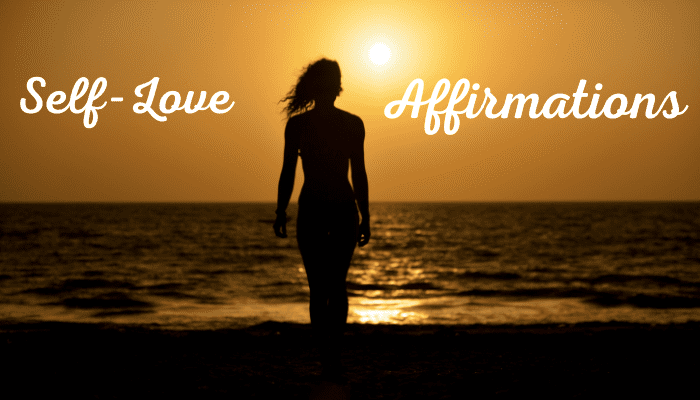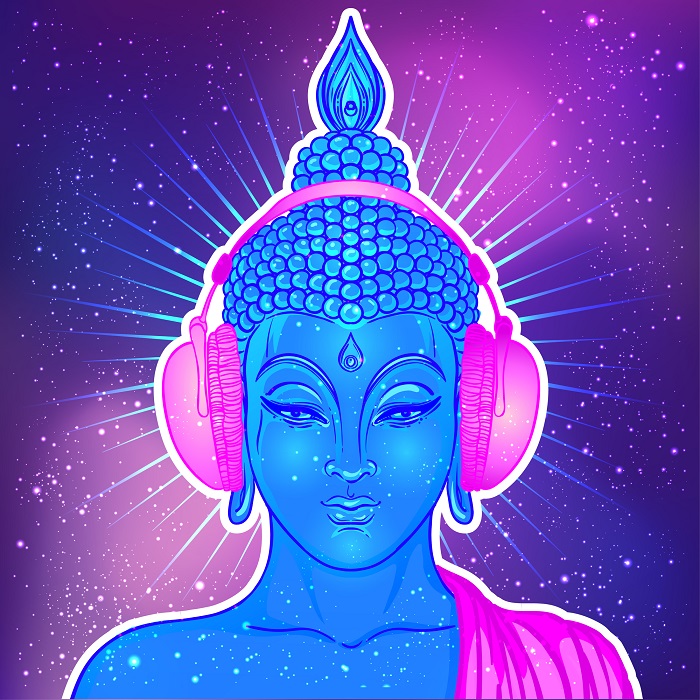 If you don't love yourself, nobody will. Not only that, you won't be good at loving anyone else. Loving starts with the self. Wayne Dyer
To fall in love with yourself is the first secret to happiness. Robert Morley
Loving yourself isn't vanity. It's sanity. Katrina Mayer
The real difficulty is to overcome how you think about yourself. Maya Angelou
It is so important to take time for yourself and find clarity. The most important relationship is the one you have with yourself. Diane Von Furstenberg
Self-love is all about taking care of your own well-being. If you practice self-love you pay attention to what you need and you don't sacrifice these needs to please others. 
Sometimes you may hear that self-love is selfish, but it's not true. There are many benefits related to practicing self-love – it may have a positive impact on your self esteem and mental health. You may feel better in general and be more satisfied with life if you pay attention to self-love. You may experience less anxiety, be more motivated and accept yourself more. 
Nowadays people focus more on their failures than on their success. They very often scold themselves for doing something wrong and rarely praise themselves for doing something good. We live in a society where people strive for perfection and perfectionists have more tendency to self-criticism than to expressing self-love. 
The good news is that anyone can learn to practice self-love. How to do it?
Read next: Talk to Yourself Like You Would to Someone You Love
1. Pay attention to negative self-talk and avoid it. Don't criticize yourself each time when you make a mistake.

2. Take care of your body and mind. Run, practice yoga, go to the gym, meditate. 

3. Learn to say NO to people in order to protect your time and energy. Don't let others take advantage of you whether at work on in private life. Set boundaries.

4. Be kind to yourself. When you feel bad for some reason, notice and acknowledge that and try to be understanding and kind towards yourself.  

5. Practice gratitude. Be grateful for different things in your life. Be grateful for your body. Be grateful for your home, family, job etc. Start a gratitude journal.  

6. Practice self-love affirmations. 

7. Read poems about cultivating self-love. 
The goal of self-love affirmations is to stop the negative self-talk and use positive words instead. Positive affirmations will challenge your self-sabotaging thoughts that fill you with self-doubt rather than self-love.
Although at first it may seem silly to say things such as "everything's fine" when it's not or that "I feel awesome" when you clearly don't feel like that, trust the process and don't stop repeating your affirmations because the more you repeat them the more your brain will start to believe them.
It's important to create such self-love affirmations that will be in direct opposition to your negative thoughts.
But why is self-love so important you might ask? All the relationships in your life will probably come to an end sooner or later. Your relationships with coworkers, old friends from school, relatives – they rarely last forever. People get divorced, parents die, even your own children may leave you.
That is why it is so important to develop a good relationship with yourself and practice self-love because self–love is the kind of love that you take with you forever.
You need to learn to love the person you live with 365 days a year for your entire life. Do you want your relationship with yourself to be bitter or sweet? If you want it to be filled with self-love then affirmations can help you with that.
Read through the affirmations that you will find below and pick a few that you feel drawn to. Repeating 2-3 affirmations at the same time should be enough.
It's also important to make these affirmations yours. Add to them whatever you feel is necessary. If the affirmation says: I believe in my talents and my ability to succeed, then you can always customize it, e.g. I believe in my talents and my ability to succeed in the new job.
Next, practice consistently. Remember you're trying to influence your subconscious mind in order to start thinking differently and it takes time. Repeat the same affirmations for at least two weeks, but don't just repeat them mindlessly. Feel the feelings these affirmations bring to you when you repeat them.
There's probably no best time to repeat self-love affirmations. But I would definitely practice them in the morning and whenever I would feel down, whenever I would doubt myself, feel inferior, experience anxiety or lack of confidence, e.g. body confidence.
There are a lot of people out there, especially women who have a hard time accepting their bodies, they don't feel happy in their own skin. Reciting self-love affirmations can help you transform the relationship you have with your body. This shows how much the mind and body are connected to each other and dependent on each other.
Read next: Positive Affirmations For Women
One last thing about affirmations. Affirmations work when you repeat them consistently, but they work better if they are followed by action. So apart from just saying e.g. I feel good in my body, take action and do something to actually start to feel good in your body: swim, run, join dance classes.
OK, let's check out the affirmations below which can help you develop more self-love.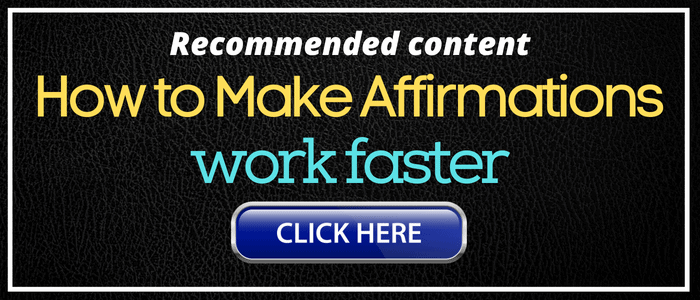 1. I love my life. 

2. I talk about myself with love. 

3. I have a good relationship with myself and this is most important to me. 

4. I choose not to beat myself up ever again. 

5. I show respect to my body by giving it enough sleep and eating healthy foods. 

6. I am grateful for who I am. 
7. I am at peace with myself. 

8. I believe in myself and in my potential.

9. I am good at both giving and receiving love.  

10. I treat myself like I would treat my best friend. 

11. My friends and family value my skills and intelligence. 

12. It's important for me to take care of myself. 
13. I can make mistakes. It's normal. 

14. I will never be so hard on myself again. 

15. I love and accept my appearance. 

16. I choose not to judge myself anymore and take my failures lightly. 

17. I laugh and take everything with a grain of salt. 

18. I believe in my talents and my ability to succeed. 
Read next: Inspirational Quotes on Love & Happiness
19. My well-being is most important to me. Everything else can wait. 

20. I enjoy my own company.

21. I am not perfect. It's normal to make mistakes.  

22. I love my reflection in the mirror. 

23. I love myself just as I am now. 

24. I am proud of myself. 
25. I love my body for being strong and healthy. 

26. I deserve to be happy and joyful. 

27. I am exactly the kind of person that I want to be. 

28. Each day I become a better version of myself. 

29. I am full of self confidence

30. It's time to change. It's never too late for it. 
31. I choose to release the past and focus on the present. 

32. I am my own best friend. 

33. I choose to pay more attention to what I feel, think and want. 

34. I am smart and resourceful and I will succeed no matter what.  

35. I am always kind to myself. 

36. I follow my heart & don't care what others think of me. 
37. I am able to achieve in life anything I want to.

38. I don't regret anything. I'm holding my head high.  

39. I love myself from head to toe.  

40. I choose to experience joy and peace. 

41. I deserve all the good that comes to me.

42. I choose to practice self love every day. 
Read next: How to Live a Simple Life & Be Happy
43. I take care of my own needs first. 

44. I love and accept myself.  

45. Everything's going to be fine. 

46. I love myself more and more each day. 

47. I am unique & one of a kind. 

48. I am my own source of happiness. I don't expect others to make me happy. 

49. I'm letting go of toxic relationships. 
50. I have so many things to be grateful for. 

51. I'm not going to try to control everything. I choose peace of mind. 

52. I am enough.

53. I forgive myself everything. 

54. I follow my dreams with courage. 

55. I deserve everything that I wish. 

56. I'm grateful for every day of my life. 

57. I'm letting go of everything that is holding me back in life.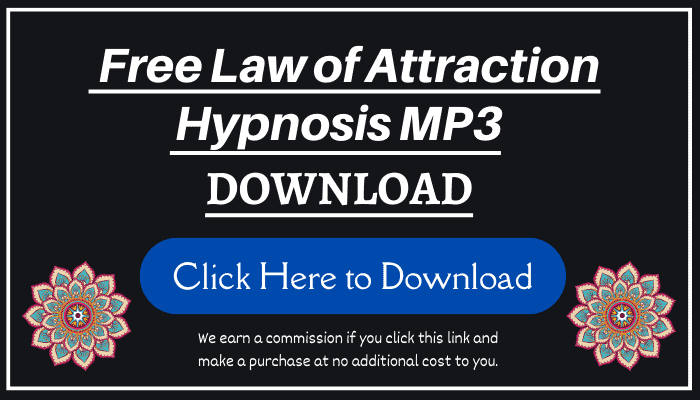 You may also be interested in:

1. Travel Affirmations

2. How to Manifest Something by Writing It Down

3. Manifestation Techniques

4. Affirmations For Self-Confidence
The following two tabs change content below.
I'm interested in psychology & philosophy. I'm also an enthusiast of meditation & personal development. Thank you for visiting my blog and I hope that you'll find something interesting here.