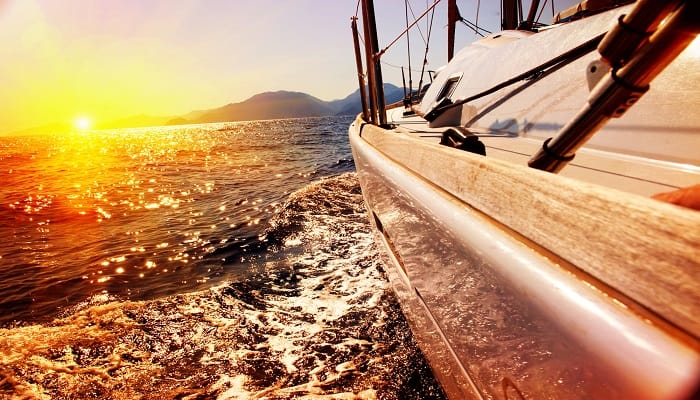 The world is a book, and those who do not travel read only one page. Saint Augustine
Once a year, go somewhere you have never been before. Dalai Lama
If we were meant to stay in one place, we'd have roots instead of feet. Rachel Wolchin
If you're someone who travels a lot then probably planning a trip is not a stressful experience to you any more.
However if you travel somewhere once in a while, then planning a trip, especially abroad, can be very stressful to you.
You may start to experience anxiety, you may worry that you will forget something, that you will do something wrong or that you will experience a language barrier in a different country and whatnot.
This is when travel affirmations may come in handy because thanks to them you will turn your attention away from negative thoughts and will focus on more positive thoughts instead.
In what circumstances can you use such affirmations?
You can use them when you feel guilty traveling, when you don't feel confident to travel or experience travel anxiety, when you think it's too difficult for you to prepare for a trip or when you think that you're not healthy enough for traveling especially to far away places.  
How to use these affirmations? You can pick 1-3 affirmations which you think are the most appropriate to your current situation and repeat them daily for some time.
You need to start doing this quite early before your travel date (probably at least 30 days before the trip) because it takes some time for affirmations to influence your subconscious mind.  
Write them down in a journal every day and read them out loud. Repeat this a few times a day. When you say your affirmations try to feel excitement, make sure that you believe your affirmations are true, that what you're saying is a reality. Don't just repeat them mindlessly!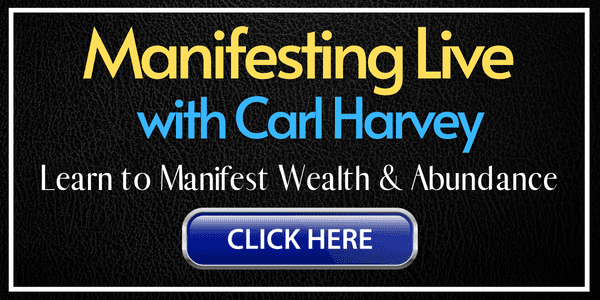 And remember that you can create your own affirmations.
Maybe you will find out that the ones presented here are not what you're looking for, then the best thing you can do is write your own travel affirmations.
Maybe you need more affirmations for travel anxiety, maybe you need affirmations related to the lack of funds for traveling or maybe you need affirmations that will help you overcome your fear of flying a plane – you know it best.  
One more thing – affirmations are really only successful when they're backed up with action on your end. Which means that repeating them is not all. It's important in order to rewire your brain for a positive mindset, but taking action, for example gathering information about the country you would like to travel to or doing anything else that may bring you closer to realizing your dreams is equally important.
Tools that may help you achieve your desired results quicker. Use them along with affirmations.  
Brainwave Entrainment [click here to learn more]

Self-Hypnosis + Subliminals [click here to learn more]

Meditation: Zen12 [learn more here] & Profound Meditation Program 
Travel Affirmations
1. I am really lucky that I can explore the world. 

2. It's going to be the adventure of a lifetime. 

3. I love traveling and I deserve to travel.  

4. I manifest all my trips into reality. 

5. I'm brimming with energy. I can travel anywhere.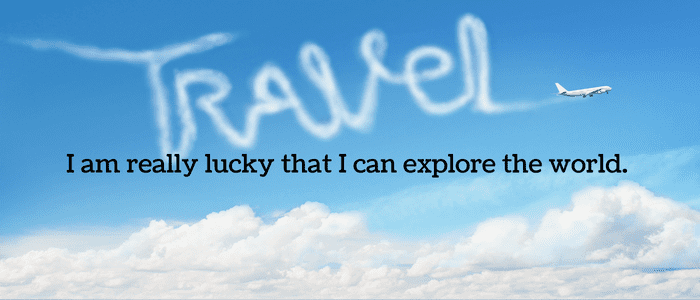 6. During my travels I rely on my intuition. I always trust it. 

7. Traveling makes me happy. 

8. I always take care of myself while traveling. 

9. I'm always happy and joyful when I think about my next trip. 

10. I inhale calmness and exhale stress and worries.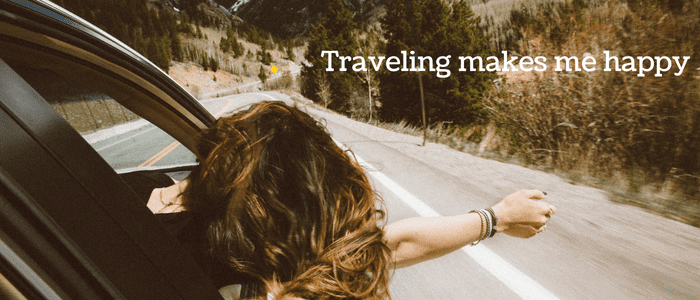 Read next: Traveling With a Yoga Mat
11. Travel allows me to learn new things. 

12. I love planning my trips.

13. I'm very peaceful when I'm traveling.  

14. Each trip is a challenge to me which I'm ready to take up. 

15. New countries are waiting for me with open arms.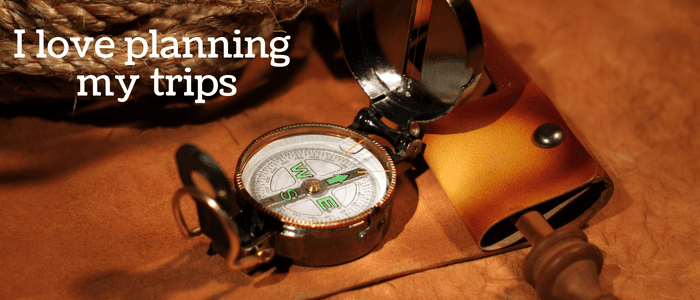 16. Travel makes my life worth living. 

17. I'm going to have a lot of fun during this trip. 

18. I feel it clearly that something exciting is waiting for me.

19. When I travel I let go of fears and worries.    

20. I love meeting new people.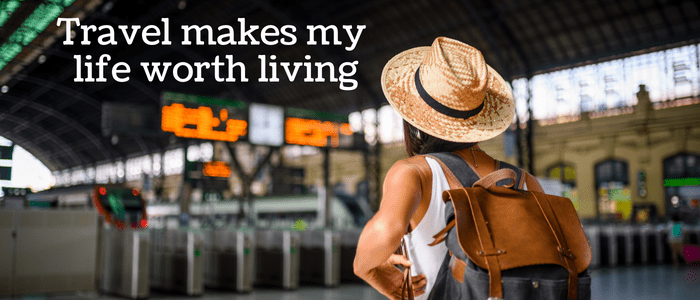 21. Traveling makes me a better person.

22. This is going to be my best trip ever. 

23. I am brave. I am smart. I can do it! 

24. The more I travel the more I want to travel. It's addictive. 

25. I find inspiration in traveling.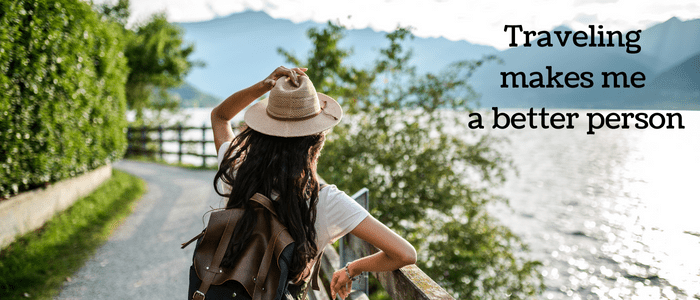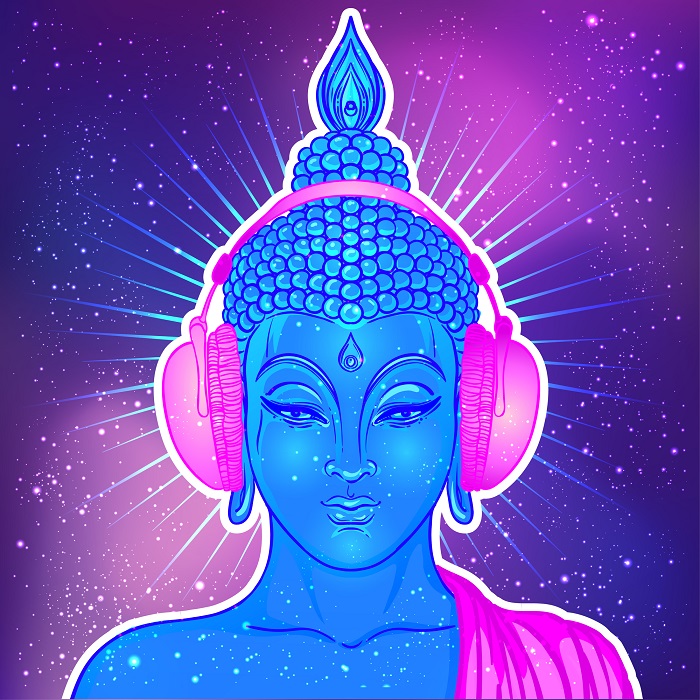 26. Rest and recovery are very important to me. I never neglect them. 

27. Travels broaden my knowledge and always teach me new things. 

28. Travels allow me to learn about different cultures and local customs. 

29. I trust myself and I believe in myself and my abilities. 

30. I am strong and healthy and can travel wherever I want to.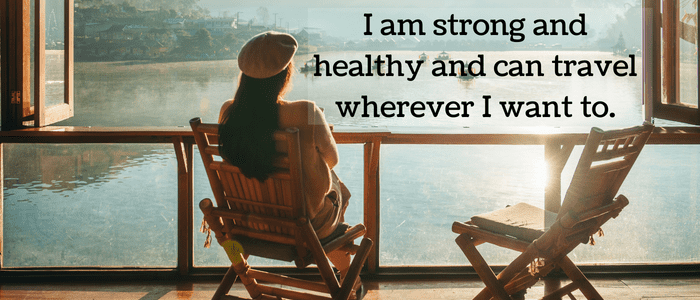 31. I take advantage of every opportunity to travel to new places. 

32. I love experiencing new things. 

33. I really appreciate it that I can see all these beautiful places with my own eyes. 

34. I was born to be a traveler and an explorer.  

35. Traveling allows me to be myself again.
36. I inhale joy and exhale sadness. 

37. I want to live my life to the fullest. 

38. I will safely reach my destination.

39. I allow myself to dream about traveling to the farthest corners of the world. 

40. I am grateful that all my journeys are always safe.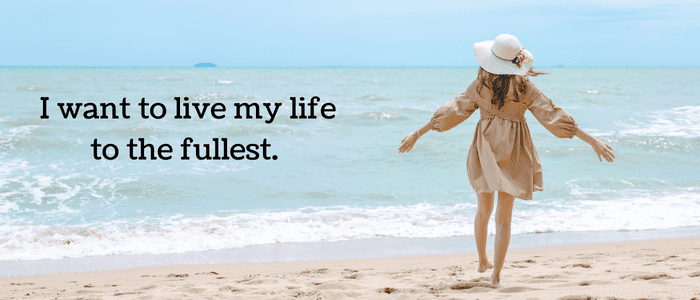 41. I don't expect anything. I take everything as it is. 

42. I practice gratefulness every day because I am grateful for every chance I get to travel. 

43. The people I meet in every place I go to are warm and helpful. 

44. I have no problem with saving money for my travels. 

45. Everything's gonna be fine! 
Hypnosis Bootcamp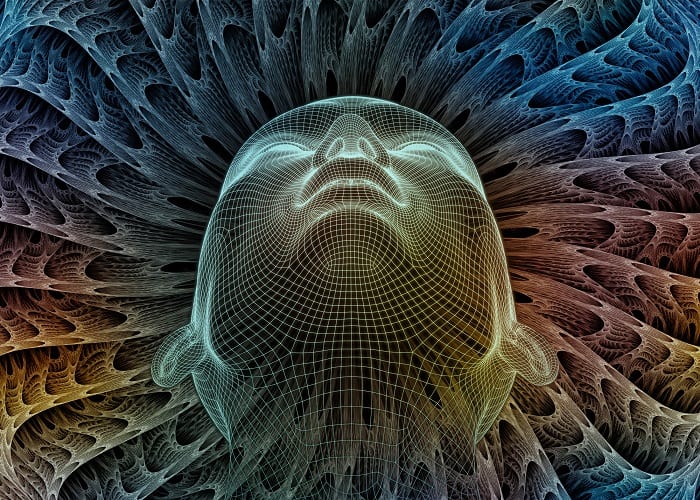 You may also be interested in:

1. Monday Affirmations 

2. Sunday Affirmations 

3. How to Make Affirmations Work Faster 

4. Affirmations For Creativity

5. Family Affirmations
The following two tabs change content below.
I'm interested in psychology & philosophy. I'm also an enthusiast of meditation & personal development. Thank you for visiting my blog and I hope that you'll find something interesting here.